Bank of America Advantage Plus Banking®
$12
can be waived by maintaining an account balance of $1,500, qualifying deposit of $250+ per month or enrol in Preferred Rewards
$100
$1,000 or more in direct deposits within 90 days is required. Promotion expired on 08/31/2023
Bank of America Advantage Plus Banking®
$12
can be waived by maintaining an account balance of $1,500, qualifying deposit of $250+ per month or enrol in Preferred Rewards
$100
$1,000 or more in direct deposits within 90 days is required. Promotion expired on 08/31/2023
Bank of America is one of the largest banks in the U.S and so unsurprisingly, it has a comprehensive product line. The product line includes checking accounts, savings accounts, CDs and more. One of the most popular products is the Advantage Banking Plus account.
This account has a reasonable monthly fee, which can be waived and offers many of the features you'd expect from a modern checking account. Advantage Banking Plus can be opened online or in a local branch, but here we'll explore this account in more detail to help you decide whether it is a good option for you.
BoFa Advantage Plus Banking: Account Features
Explore the features of the Bank of America Advantage Plus Banking:
There is a $12 monthly maintenance fee for the Advantage Banking Plus account, which can be waived if you maintain a daily balance of at least $1,500, have at least one direct deposit of $250 or more or you are enrolled in the Preferred Rewards scheme.
While you can visit a branch to deposit cash or checks, if you find this inconvenient, you can deposit a check using the app. This feature allows you to enter a few basic details and then take a photo using your device, saving a trip to a branch or ATM.
You can opt into the overdraft service, but there is a fee for this of $10, which can be charged up to two times per day. If you prefer, you can set your overdraft settings to "decline all."
This means that items will be returned and transactions denied if you have sufficient funds, but you won't incur a fee for this
The Bank of America app incorporates Zelle, which allows you to easily receive and send money to family and friends. Also, customers can set up a direct deposit to Bank Of America account, as well as of any of Bank Of America's savings accounts.
As an Advantage Banking Plus customer, you can access cashback deals via the BankAmeriDeals platform. These are available for participating restaurants and stores, with activation required for each deal.
While you don't need to maintain a minimum balance to continue using the account, you do need to make an initial deposit of at least $100. Bear in mind that maintaining a higher balance could help you to avoid the monthly maintenance fee.
Unpacking The Pros And Cons Of BoFa Advantage Plus
Whether you consider the Advantage Banking Plus a good account will depend entirely on your circumstances, requirements and preferences.  As with any type of account or financial product, there are both pros and cons to be considered.
| | |
| --- | --- |
| Access to a Large Physical Network | |
| | |
| Lock and Unlock Your Card | |
One of the main benefits of Bank of America is an ATM network with over 16,000 machines and almost 4,000 branches across the U.S. This makes it fairly easy to visit a physical location if you are struggling to deal with an issue online or via the app.
The Bank of America app is well-regarded and offers an excellent user experience. There are intuitive features including integrated Zelle, so you can quickly send or receive money.
If you misplace or lose your card, you don't need to worry about unauthorized transactions, as you can lock your card without needing to visit a branch or call the helpline.
If you find your card, you can then simply unlock it again. Your credits, autopay and other transactions will continue to be applied as normal.
While it is possible to have the monthly maintenance fee waived, the waiver criteria may be tricky for some customers, and it adds a layer of complexity to managing your account.
For those who are searching for free checking bank accounts, it may not be the best option.
Unlike the Advantage Banking Relationship account, Advantage Banking Plus does not pay interest on your balance, regardless of how much you have in the account.
So, if you tend to carry a higher balance to waive the monthly fee, you'll not earn a cent on your money.
Unlike some banks, BoFa still charges monthly fees so you may encounter additional charges with your day-to-day activities.
This includes fees for wire transfers, non-network ATM transactions, card replacement and ordering physical checks.
Who Should Consider Opening a BoFa Advantage Plus?
Choosing a checking account is not an easy task. Bank of America offers three Advantage checking accounts and Plus is the mid tier account. To understand the type of customer who is best suited to this account, we need to explore the other account tiers in a little more detail.
The base tier account is Safebalance

. This is a basic account that only requires an initial deposit of $25 or more, compared to the $100 needed for Plus. Another key difference is that the monthly fee is lower. However, it can only be waived if you are enrolled in Preferred Rewards, under the age of 18 or 25, if you're a student.
The compromises you make with this account is that there is no overdrawn facility at all, so all transactions will be declined or returned if you have insufficient funds and you cannot write physical checks.
The higher tier account is Advantage Banking Relationship

. This is a more premium level product, which carries higher requirements including a $25 monthly maintenance fee, which can only be waived for Preferred Rewards members or those who maintain a balance of $10,000 in eligible linked accounts.
However, for this premium, you do receive additional features over and above what you get with Plus. This includes receiving interest on your balance and preferential rates on fees.
So, the type of customer best suited to Advantage Banking Plus is one who wants to minimize costs, but gain access to the features not available with SafeBalance. If you're the type of person who wants the reassurance that items will be paid if you slip overdrawn, you'll be better suited to Advantage Banking Plus. Likewise, if you prefer to have check writing abilities.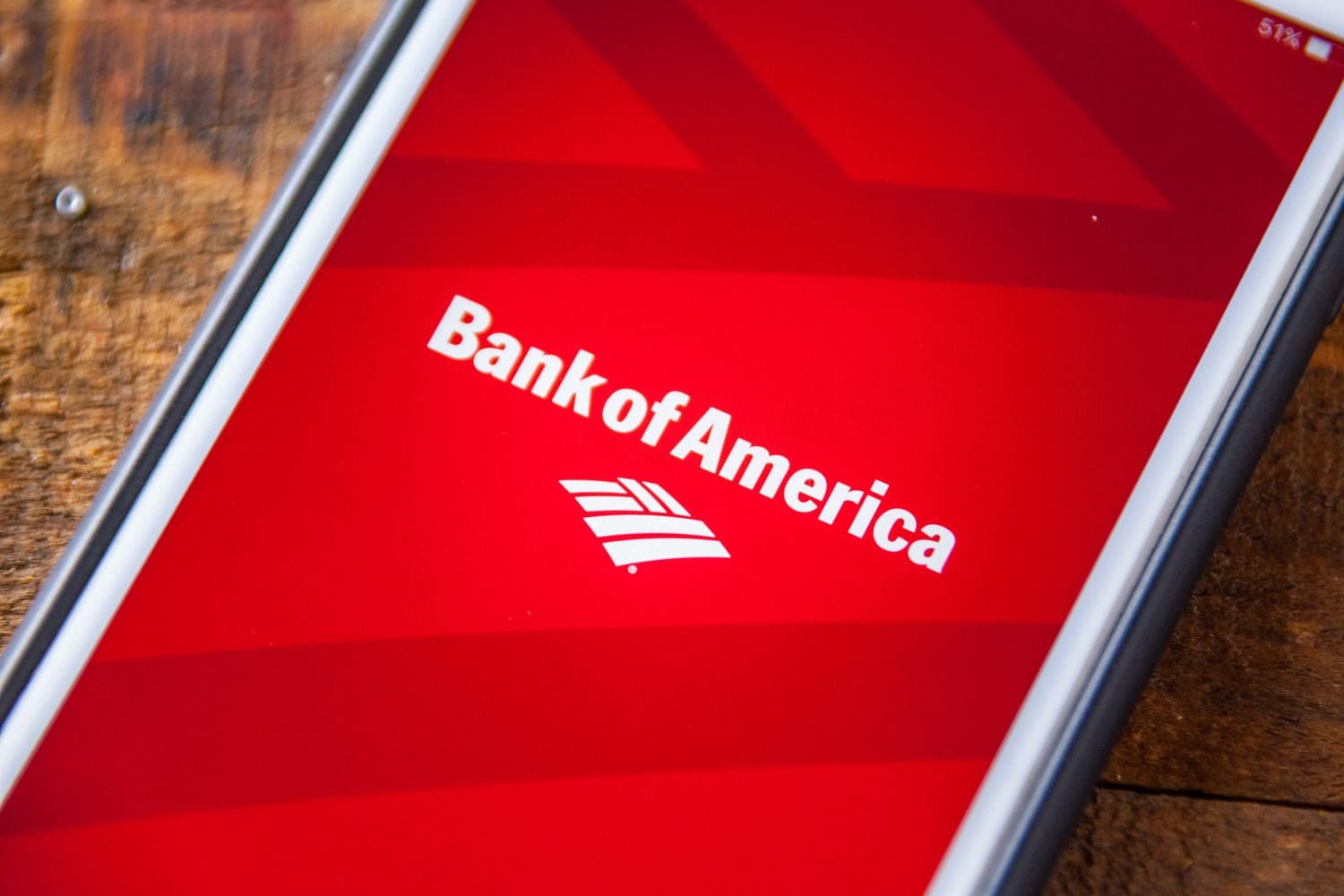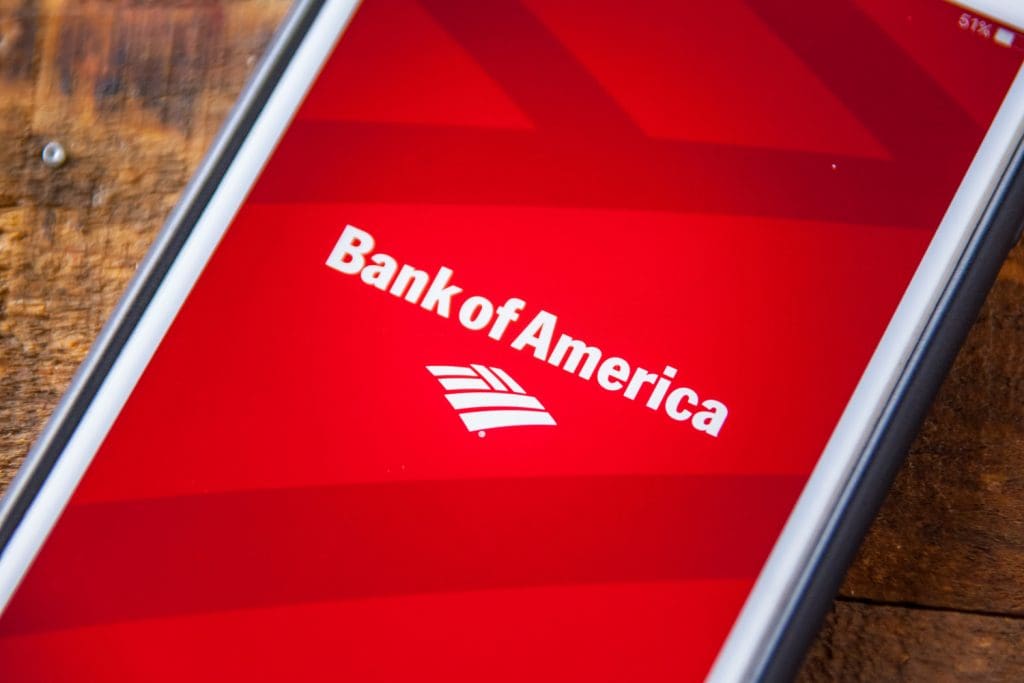 Is Bank of America a Good Bank to Work With?
Like most brick-and-mortar banks, Bank of America does not have an excellent reputation on consumer review websites. There are numerous complaints about customer service and automated answering.
However, Bank of America does offer an extensive product line with a choice for each type of account, including savings, CDs, loans, and mortgages. This means you could move all your banking activity under one roof. Just be prepared for average or below-average deposit rates.
If you want the highest APY for your funds, you may wish to look elsewhere.
How to Open a BoFa Banking Plus Account?
You can open an account by visiting your local Bank of America branch, but it is quite straightforward to open a new account online via the Bank of America official website.
Navigate to the Product Page: The first thing you will need to do is find the product page for the Advantage Banking Plus account. You'll find this under the "Checking" tab on the top bar and then selecting Advantage Checking. This will provide you with an overview of all the Advantage Checking options and you can then select Plus.
Answer a Few Basic Questions: Once you click on the "Open Account" button, you'll be directed to a screen asking a few questions. This includes whether you want to open a Bank of America savings account in addition to your new checking account and if you are an existing Bank of America customer. There is also a box for any promo code you may have.
Complete the Application: On the main application form, you'll need to answer all mandatory questions and provide details such as your full name, address, Social Security Number, contact information and some basic financial data.
Add a Co-Owner (optional): After you complete the application, you will see an option to add an account co-owner. This will create a joint account rather than a sole account. If you wish to have a joint account, you will need to tick the box and you'll be directed to an application page to provide details about the second person.
Complete the Account Set Up: From this point, you are able to save the application to return later. If you wish to proceed, you will need to go through the final steps for account set up. This includes providing details to fund your account with at least $100. Once you're done, you will be prompted to review the terms and conditions before you submit your application.
Bank of America does regularly offer promotions for new customers looking to open accounts including Advantage Banking products. As of November 2023, new customers can earn $100 when opening a new Advantage Plus account.
Only the Advantage Relationship account earns interest on the checking account balance, so if you open a Plus or SafeBalance account, you won't earn any interest regardless of your balance.
The easiest way to close a Bank of America Advantage Banking Plus account is to either call the Bank of America helpline or visit a local branch. A Bank of America representative will be able to guide you through the closure process.