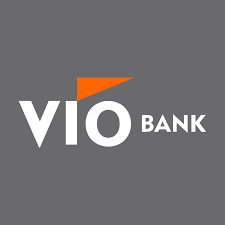 Vio Bank Online Savings Account
Vio Bank Online Savings Account
The Vio Bank Savings account is a fairly typical online savings account. It offers above average savings rates with interest that is compounded daily and credited to your account monthly. However, there are some limitations which may influence you when you're assessing if it is the right choice for you.
The APY is not as high as you can get with competing accounts and the account has no ATM access. So, if you're looking for the best returns and want easy access to your cash, this may not be the best option for you.
The Vio Bank Savings offers a variety of features for savers:
Average APY: The Vio Bank Savings account does not offer the highest rates in the marketplace – only 1.10% APY.
No Monthly Maintenance Fees:: This savings account has no monthly maintenance fees and if you opt for paperless statements, you'll also forgo the $5 a month statement charge.
Easy to Apply: Since Vio is an online bank, you would expect to be able to open a new account fully online. However, Vio has streamlined the process, making it very easy. You just need to fill in a brief application form and you can have it completed in a matter of minutes.
Great User Interface: You can manage your account online or via the Vio Bank app. These platforms are intuitive, making it easier to initiate transfers, check your balance and perform other transactions from the comfort of your home or while you're on the go.
Mobile Check Deposit: The Vio Bank mobile app also features mobile check deposit. This allows you to enter a few details and snap a picture of your check, Vio will then process it and deposit it into your account.
Access to Other Banking Products: You can use this account to transfer funds into other Vio Bank products including CDs with highly competitive rates or a Vio Bank money market account.
| | |
| --- | --- |
| | Minimum Opening Deposit Requirement |
| No Monthly Maintenance Fees | |
| | |
| | |
| | |
| Access to Other Banking Products | |
No financial product is perfect, and there are some potential limitations associated with the Vio Bank savings account. These include:
Minimum Opening Deposit Requirement: While it is not excessively high, the $100 minimum opening deposit may place this account out of the reach of some potential customers. You'll need to deposit at least $100 at the time of application to open your account fully.

No ATM Access: Vio Bank does not offer an ATM card with this account, which means that you'll be unable to deposit cash or withdraw funds via an ATM. This means that if you do need cash, you will need to transfer funds into an external account with an ATM or debit card and then withdraw the cash.

Excessive Transaction Fees: There is a $10 per transaction fee if you withdraw funds more than six times per statement period. The Regulation D Limit for high yield accounts has been removed, but banks are still able to charge a fee if they deem you've made excessive transactions per month.

Limited Support Hours: Vio Bank does offer phone and online chat support, but these are not available 24/7. The phone lines are available 7 am to 9 pm CT on weekdays. However, you can access automated support around the clock.
Vio Bank Savings Account vs Discover
There are a number of differences between the Vio Bank savings account and the Discover online savings account, in addition to the obvious higher APY offered by Discover. Firstly, while both accounts don't have a monthly maintenance fee, Discover does not impose other fees. This means that you won't incur a fee for stop payments, excessive fees and returned items.
Another key difference is that Discover does not require a minimum initial deposit. You can open the account with any amount, even $0. You can also use your Discover savings account for overdraft protection on your Discover checking account.
Vio Bank Savings Account vs LendingClub Savings
Both the Vio Bank and LendingClub savings account have a minimum $100 initial deposit requirement and no monthly fees, but this is where the similarities end. LendingClub offers a far higher APY, which is several times the current Vio Bank rate.
Another key difference is that LendingClub provides an ATM with its savings account. This can be used with MoneyPass ATMs, where you can deposit or withdraw funds.
How to Deposit and Withdraw Money From Vio Bank Savings
With no branch network or ATM privileges, you'll need to consider other methods for depositing or withdrawing money for your Vio Bank Savings.
There are three methods to deposit funds into your account. The easiest way is to initiate an electronic transfer from a linked account. You can even set up your account for recurring deposits, so you can automatically build your savings.
You can also send a wire transfer to your account, but while there is no fee for an incoming wire transfer from Vio Bank, you may incur a fee from the sending bank. Finally, you can deposit a physical check using the mobile check deposit feature within the Vio Bank app.
If you want to withdraw funds from your account, you have just two options; electronic transfer or wire transfer. Both withdrawal methods take several days, but while wire transfers tend to be processed more quickly, you will incur a fee for this service.
Should I Open a Vio Bank Savings Account?
There is no easy answer to this question as it will depend on your preferences, requirements and circumstances. However, there are several questions to ask yourself, which can help you decide.
Do you have the $100 for your initial deposit? Although $100 is not a massive amount, if you're looking to start your savings from scratch, this may not be the right account for you. There are other savings accounts which you can open with zero dollars and then add funds according to your savings schedule.
Do you need ATM access? While an ATM card can be a convenient way to access your funds, many people find it a temptation to take out cash from savings. If you want to avoid this potential temptation, you may prefer that an ATM card is not an option with Vio Bank Savings.
Are you looking for the highest rates? If your primary concern is getting the highest possible APY on your savings, you may need to look elsewhere. While the Vio Bank Savings does have some great features, the rates are not the highest available.
Will you need to make more than six withdrawals per month? If you are planning on using this account to regularly move money in and out, you will incur excessive transaction fees for more than six withdrawals.
How to Open a Vio Bank Savings Account?
Since Vio is an online bank, opening a savings account is very straightforward and you can complete the entire process online in a few simple steps.
Navigate to the product page: The first thing you will need to do is visit the Vio Bank official website and navigate to the Savings account product page. This will provide you with all of the information about this account and if you're ready to proceed, you just need to click the "Apply" button.
Complete the application: This is fairly standard and should seem quite familiar if you've applied for a bank account online before. You'll need to provide your full name, address, contact details, date of birth and Social Security Number, along with other pertinent details.
Verify your identity: As with all banks and financial institutions, Vio Bank is required by law to verify the identity of any applicant. Fortunately, this is quite easy, as you can simply upload a picture of your driver's license, passport or other government issued ID when prompted.
Fund your account: The final step of the application process is to fund your account with at least $100. Once you've completed the main application form, you'll see a prompt to add transfer details to fund your new account.
Can I Open a Vio Bank Joint Savings Account?
Yes, you can open a joint Vio Bank savings account. When you see the prompt on the application form, you'll need to select "Joint" rather than a "sole" account. You will need to provide all of the details covered above for the second applicant, including providing proof of ID.