$100

Use Promo Code "SUNNYBONUS" for a $100 bonus when you apply for a Rewards Checking account

$150 / $200

Minimum deposit required: $15,000 or $25,000 within 30 days. [/sc]

$50 – $250

Minimum deposit of $1,000 – $5,000
$100

Use Promo Code "SUNNYBONUS" for a $100 bonus when you apply for a Rewards Checking account

$150 / $200

Minimum deposit required: $15,000 or $25,000 within 30 days. [/sc]

$50 – $250

Minimum deposit of $1,000 – $5,000
CIT Bank is an online-only bank,  a division of First Citizens Bank. It offers a decent online banking experience. All deposit accounts can be opened online without contacting a customer service representative. A good choice of savings account is the CIT Bank Savings Connect. It doesn't impose monthly service fees and offers a low-interest rate.
CIT Bank checking account called "eChecking . This account can be started with as little as $100 and has no monthly fees. Despite the fact that CIT Bank does not have any ATMs, consumers can get up to $15 in monthly ATM fees from other banks reimbursed. Customers of CIT Bank are not charged to use an ATM owned by another bank.
Savings Accounts
Checking Accounts
CDs
Money Market Accounts
Debit Cards
Mortgage
What CIT Bank products are inflation proof?
CIT Bank has a decent product lineup, but only its lending products are genuinely inflation proof. While the bank has reasonable savings and CD rates, there is nothing to suggest that these will dramatically rise if the rate of inflation starts to increase.
However, there are fixed rate home loans that allow you to lock in your mortgage rate. This means that even if the rate of inflation and interest rates go up, you don't need to worry that your monthly mortgage payment will also increase.
What is required to open a CIT Bank account?
As with all major banks, whether they are online or have a physical branch network, you will need to provide some personal details including a valid home address, your Social Security number, and contact information.
You will also need to verify your identity with a government ID, such as a passport, driver's license, or state ID.
Is CIT Bank worth it if I'm a student?
CIT Bank does not have any dedicated student accounts, but this does not mean that it is a bad bank for students. The eChecking account is a mostly fee free account and you can access great saving rates.
However, if you're looking for credit cards, loans and other student friendly products, you may find CIT Bank a little disappointing.
Do CIT Bank offers a free checking account?
CIT Bank only has one checking account option; the eChecking account. However, this account is mostly fee-free. There are no monthly maintenance fees and CIT Bank also offers up to $30 in ATM fee reimbursement per statement period.
The only fees that apply to this account relate to stop payments, returned items, and excessive transactions. So, if you keep your account in good order, you are unlikely to incur any fees.
$100
Use Promo Code "SUNNYBONUS" for a $100 bonus when you apply for a Rewards Checking account. Expired on 12/31/2023
One of the first banks that offers online inly serviceoffer is Axos Bank. The Axos checking account has no minimum balance restriction and offers unlimited domestic ATM charge reimbursements. On all purchases made using your signature, you can receive up to 1% cash back with Axos rewards checking.
Compared to many physical banks, the Axos Bank High Yield Savings account offers greater rates. Currently, the APY on this savings account may reach Up to 0.61%. Features including account access, fund transfers, online bill payment, and mobile check deposits are available on the Axos Bank mobile app.
Savings Accounts
Checking Accounts
CDs
Money Market Account
Mortgage
Debit Card
Investing
Axos Bank is an FDIC-insured technology-driven financial services company that offers a wide range of innovative products and services to individuals, businesses, and institutions across the country. Axos Bank is headquartered in San Diego, California, and has nearly $14.4 billion in assets.
We aim to be the most innovative digital bank in the United States, offering products and services that are superior to those of our competitors.
How is Axos physical coverage?
Axos is a bank that only operates online. Although Axos Bank has three locations, none of them are open to the public; the bank operates entirely online. As a result, if you're looking for a bank where you can get help from a teller in person, Axos is not the right choice for you.
How is Axos bank customer service?
Axos has a 24-hour helpline, but you can also chat with the Evo virtual assistant or browse the extensive support section of the website.
The Axos app can be used to not only transfer funds and manage transactions, but also to access support and manage your card. You can even use the app to locate the nearest fee-free ATM, which is extremely useful if you're in a foreign country. The Axos is rated 4.7/5 by Apple and 4.5/5 by Google.
How does the Axos savings account work?
If you want to start growing your savings and working towards your savings goals, Axos Bank has a few options for you. Axos offers a high yield savings account with an APY of Up to 0.61%, but it also has a number of other features.
You can, for example, request a free ATM card, but there are no monthly fees. There are no minimum balance requirements and interest is compounded daily. This account also gives you access to a number of online money management tools.
What ATMs are available to me?
Your account provides free ATM withdrawals at over 91,000 convenient locations across the country. Log in to online banking and use our ATM Locator to find out where you can make free ATM withdrawals near you.
All Chime products are designed to assist customers in rebuilding or establishing credit. There are only two savings accounts, one checking account, and one credit card available.
Chime's checking account does, subject to qualification and terms, provide a fee-free $200 overdraft facility. Chime's "When I Get Paid" savings feature saves a percentage of your paycheck each time you get paid.
The Chime app has a rating of 4.8/5 on Apple and 4.7/5 on Google and offers a great user experience, allowing you to not only transfer funds and manage your transactions, but also access support and manage your card. Chime also has a toll-free number that is available 24 hours a day, 7 days a week, so you can contact the customer service team at any time.
Savings Accounts
Checking Accounts
Debit Card
Credit Cards
Is Chime a good bank for teens?
Chime is a great bank for older teens who already have a regular source of income and are looking to start to establish their credit without paying account maintenance fees or needing to worry about minimum balance requirements.
The Chime debit card is only available for those aged 18+, but there is no parental control. This means that this account is only suitable for teens who are already comfortable managing their finances, since parents cannot intervene with spending controls.
Does Chime work for Millenials?
Millennials tend to prefer convenience and simplicity and Chime can offer this. Even if you don't struggle with your credit rating, the fee free checking account and impressive savings account make a good combo to manage your money. The online platform is easy to use and there is an accompanying app, so you can manage your finances on the go.
However, if you need more from your bank than a checking account, savings and secured credit card, then this is not the bank for you.
Is Chime worth it for Joint Accounts?
Chime does not currently offer joint accounts or the ability to have secondary cards on your account.
Chime does appreciate the importance of sharing your bank account with your spouse, so it is looking to add this feature to the accounts, but at this time, if you want a joint account, you'll need to consider other bank options.
Is my money safe on Chime ?
Chime has FDIC insurance, so up to $250,000 deposit funds are federally protected. The bank also has two factor authentication and supports fingerprint authentication for your data protection.
The Chime debit cards are also protected with Visa Zero Liability. So, you don't need to worry about unauthorized charges and can shop worry free with millions of merchants.
Can you buy/invest in Crypto via Chime ?
Chime does not have investment capabilities, so it is not possible to use this bank to buy or invest in stocks, shares or cryptocurrencies. So, if you are interested in crypto, you may wish to consider using a different bank with an investment platform or through an independent broker.
On Discover Secure Website
$150 / $200
Minimum deposit required: $15,000 or $25,000 within 30 days. [/sc]
On Discover Secure Website
Since its inception as a credit card provider, Discover has come a long way. Discover offers a simple savings account. There are no account fees or minimum deposits, and you can earn 4.30%.
While Discover's checking account does not pay interest, you can earn 1% cash back on debit card purchases. There are no fees, as with eChecking. If you need a replacement debit card, have insufficient funds, or have a deposit returned, you will not be charged a fee.
Of course, credit cards are available, but you can also get home loans, personal loans, and a variety of checking and savings products such as retirement accounts, CDs, and money market accounts. Discover's has a rating of 4.9/5 on Apple's App Store and 4.6/5 on Google Play.
Savings Accounts
Checking Accounts
CDs
Money Market Account
Mortgage
Credit Card
Debit Card
Personal/Student Loans
Is Discover worth for Millenials?
Most millennials look for convenience and functionality in their banking services and Discover does meet this requirement. The checking account is fee free, so you don't need to worry about meeting fee waiver criteria.
Additionally, since Discover is an online only bank, the interface is easy to use, making it easy to manage your account at home or on the go via the Discover app. This makes Discover worthy of serious consideration by any millennial looking for banking services.
Is Discover worth it if I have bad credit?
While Discover does not have a dedicated bad credit checking account, the bank does have an excellent secured credit card that is designed to help those with bad credit improve their credit report.
The Discover It secured card has no annual fee and you can activate the card with a refundable security deposit. The minimum deposit is $200 and your credit line will be determined by your deposit amount. So, if you deposit $1,000, you'll have a $1,000 credit limit on your card.
You can then use your card to make purchases, pay the balance and this activity will be reported to the major credit bureaus, which can help you to rebuild your credit.
Can you close a Discover bank account over the phone/online?
Discover has a toll free customer support line that you can call to close your account. The Discover representative will go through the account closure procedure to make it as easy and painless as possible. The bank does not support account closures via the website, so you will need to be prepared to spend a little time on the phone if you want to close the account.
Does Discover worth for Joint?
It is possible to have a joint account with Discover. The bank allows co-ownership of most types of accounts, but both parties will need to verify their ID and personal details to be added to the account. It is also possible to add a second person to your existing Discover account. You can do this online or by calling the Discover customer support helpline.
How's Discover Performs During Recession?
Discover is a household name with a long track record. The bank has weathered adverse financial conditions over the years. Even after the 2007/2008 financial crisis, when the bank received $1.2 billion in federal bail out funds, Discover was able to repay these funds by 2010.
Of course, Discover is also FDIC insured, so even if the bank starts to struggle, you can rest assured that your deposits up to $250,000 are federally insured.
Can you buy/invest in gold products via Discover Bank?
Discover does not have an investment arm, so it is not possible to buy or invest in gold products through this bank. If you are interested in getting into investments, you may need to consider a brokerage or another bank that has an integrated investment service platform.
$50 – $250
Minimum deposit of $1,000 – $5,000
The hybrid savings and checking account from SoFi offers up to 4.50% APY, which is one of the highest rates available right now in the US. There is no required minimum deposit for SoFi savings, and there are no hidden costs.
Additionally, the SoFi hybrid account contains a few useful checking account features. This includes rounding up, so the difference from your debit card purchases is put into one of your savings accounts.
You won't be charged if your available balance falls too low because there is also $50 in fee-free overdraft protection. Additionally, SoFi provides a $100 welcome gift to new users.
Savings Accounts
Checking Accounts
Mortgage
Investing Capabilities
Credit Cards
Debit Card
Personal Loans
How's SoFi overdraft fees work?
SoFi doesn't impose any overdraft fees. The transaction will fail, and SoFi won't charge you if you write a check that doesn't have enough money or try to withdraw more money than you have available.
Does SoFi provide paper checks?
Yes, SoFi provides checks without charge. After ordering, your paper checks are supposed to arrive in 10–14 days.
Can you close the SoFi bank account over the phone/online?
As a fully online platform, SoFi encourages you to use the website dashboard to manage all your account activity, including closing your account. Once you log into your dashboard, you'll find the "Close Account" button under the "more" tab. This screen will take you through the checks before closing your account, including if you have any pending transactions or outstanding card disputes. After you've checked these items, you can click to close your account. You'll see a confirmation screen to verify the account closure.
Can you buy/invest in Crypto via SoFi?
SoFi has recently launched SoFi Crypto, which as the name suggests, allows you to buy, sell and trade cryptocurrencies. You can manage SoFi Crypto via the bank's app and get started for as little as $10. However, SoFi Crypto is unavailable in all states, so you must check the availability in your home state.
Can you Be Denied a SoFi Checking Account?
While SoFi is reputed to have flexible approval criteria for its checking account, there is still a possibility that your application may be declined. This is usually if SoFi cannot verify your identity or has a query about the personal information you've provided. You will receive an email letting you know your application has been declined, but you may be able to provide additional information and have your application reconsidered.
How's SoFi physical coverage?
SoFi is a fully online bank, and it has no physical branch coverage. All your transactions and queries must be performed online or by calling the appropriate helpline.
Is SoFi Account suitable for teens?
SoFi requires account users to be 18+, so it is not a good option for teens. The bank has no dedicated children's accounts, so if you are looking for a checking or savings account for your teenager, SoFi is not the best option.
What is required to open a SoFi account?
Like the major banks, SoFi requires applicants to verify their identity and personal details to open an account. This will include your Social Security number, a valid home address, and contact details. All of these details are included in the application form, so be sure that you don't leave any mandatory fields blank.
The high minimum requirement for some of the accounts gives depositors an advantage. There are two checking accounts available through TIAA: Basic Checking and Yield Pledge Checking. The bank stays true to its promise to give APYs that are among the highest in the industry. The Yield Pledge Money Market account is above average product when you place it side-by-side with other banks' money market account.
We like the bank because it offers a wide range of products from checking and savings accounts, to CDs, money market and credit cards. They also have loan products and investment accounts.
It's good to have a bank that can provide the full array of common bank products that a typical customer might need. One does not have to open another account in another bank just because it's not available in your primary bank.
Savings Accounts
Checking Accounts
CDs
Money Market Account
Investing
Credit Cards
Debit Cards
TIAA accounts: what exactly is 360° Financial View?
It's a safe tool that allows you to see all of your TIAA accounts as well as accounts from over 17,000 banks, brokerage firms, retirement plans, and other data sources.
Combining these accounts gives you a complete picture of your finances, allowing you to quickly calculate your total net worth, analyze your investment allocation, track your spending, and create a budget. The 360° Financial View is a free service provided by TIAA.
What types of accounts are available at TIAA Brokerage?
Individual, Joint (Tenants with Rights of Survivorship, Tenants in Common, Community Property, Tenants by the Entirety), Custodial (Uniform Transfer to Minors Act (UTMA) and Uniform Gifts to Minors Act (UGMA)), Traditional IRA or Rollover IRA, Roth IRA, Inherited IRA, Simplified Employee Pension (SEP) IRA, Savings Incentive Match Plan for Employees (SIMPLE) IRAs,
What are the fees for my Self-Directed Brokerage account?
There are no fees associated with opening an account. Many fees are determined by the services and features you choose to use, as well as how you invest.
Marcus is a subsidiary of Goldman Sachs, and this is reflected in its products. The bank provides high-yielding savings products such as CDs and a savings account. Personal loans, home improvement loans, and debt consolidation loans are also available.
Marcus provides a high yield savings account with a 4.40%. There are no account features or perks, but the rate is impressive and outperforms the typical interest rate offered by a high street savings account.
The Marcus app has a rating of 4.9/5 on the Apple App Store and 4/5 on Google. 
Savings Accounts
CDs
Investing Platform
Personal Loans
Does Marcus offer a free checking account?
No, although Marcus offers savings, CDs, and loans, the bank's product line does not include a checking account at this time.
Does Marcus allow joint savings accounts?
A Marcus savings account can be opened with two account holders. This means that both parties can enjoy co-ownership of the account and make independent decisions. As a result, if one account holder notifies the bank of an action, Marcus will not confirm the action with the other party. However, you must open a new joint account because converting a sole account to a joint account is not possible.
Is Marcus relevant for Millenials?
The general trend among millennials is an interest in nontraditional banks. Marcus has a specialized product line that may assist customers in becoming acquainted with investments. The bank has a fantastic app that can help you manage your money while you're on the go. However, if you need a checking account to manage your day-to-day transactions, this is not the bank for you.
Is Marcus worth it if I have bad credit?
Marcus has a great savings account that is suitable for anyone, but if you want a lending product, you may need to work on your credit score. Marcus does not disclose the minimum credit score requirements, but it is likely that you will need a score of 660 or more to qualify for a loan.
Can you close Marcus bank account over the phone/online?
You can close your Marcus account by calling the bank's helpline or by sending an email to the bank. The phone method is likely to be the easiest, as the Marcus team will guide you through the closure process.
American Express is a widely recognized brand in the world of credit cards, and it also offers personal banking solutions through its online savings and CD options. Recently, Amex launched its rewards checking account, which offers high-yield potential on your account balance.
With American Express Personal Savings, you can enjoy competitive rates on your savings without any complicated features or maintenance fees. Opening an account is straightforward, and you can move funds in and out of the account easily through electronic transfer. The new rewards checking account also offers powerful benefits and has no monthly fees.
Savings Accounts
Checking Accounts
CDs
Credit Cards
Personal Loans
Debit Cards
What is the APY for Amex Bank CDs?
American Express Bank offers competitive CD rates. You can get 4.25% APY for a 1-year CD, and 4.25% APY for a 2-year CD.
Does American Express National Bank offer online banking services?
Yes, American Express National Bank provides online banking services for its customers, including online savings and CD accounts and a rewards checking account.
Does American Express National Bank charge fees for its accounts?
American Express Personal Savings and the rewards checking account both have no monthly maintenance fees or minimum balance requirements. However, certain account activities, such as overdrafts, may incur fees.
Can I access my American Express accounts through ATMs?
American Express does not have its own network of ATMs, but customers can use their debit cards to withdraw cash from any ATM that accepts American Express.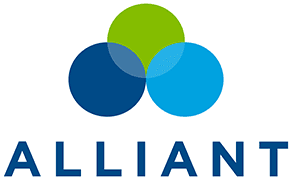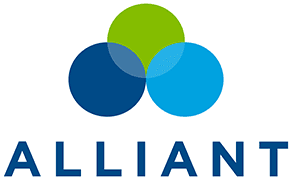 On Alliant Secure Website
$5
To earn interest, you must maintain a daily average minimum balance of $100
On Alliant Secure Website
Alliant Credit Union is a member-owned financial institution that offers a range of banking and financial services to individuals and businesses. Founded in 1935, Alliant Credit Union has grown to become one of the largest credit unions in the United States, with over 500,000 members and $14 billion in assets.
Alliant Credit Union provides a variety of deposit accounts, including savings, checking, and money market accounts, as well as certificates of deposit (CDs) and individual retirement accounts (IRAs). The credit union also offers a range of loan options, including mortgages, auto loans, and personal loans, as well as credit cards and investment services.
Alliant Credit Union provides online and mobile banking services for easy account management, and has a network of over 80,000 surcharge-free ATMs nationwide.  With competitive rates and low fees, Alliant Credit Union is a solid choice for those looking for a reliable financial institution.
Savings Accounts
Checking Accounts
CDs
Credit Cards
Personal Loans
Mortgage
Debit Cards
Investing
How do I deposit checks with Alliant Credit Union?
Alliant Credit Union allows members to deposit checks remotely using its mobile app or by mailing the check to the credit union. Members can also deposit checks at Alliant Credit Union branches or participating ATMs.
What is the overdraft policy for Alliant Credit Union accounts?
Alliant Credit Union offers overdraft protection for its checking accounts, which can help prevent overdraft fees. Members can link their checking account to a savings account or line of credit to cover overdrafts.
Can I access my Alliant Credit Union accounts through ATMs?
Yes, Alliant Credit Union has a network of over 80,000 surcharge-free ATMs nationwide that you can use to access your accounts. The credit union also provides online and mobile banking services for easy account management.
How do I become a member of Alliant Credit Union?
Membership with Alliant Credit Union is open to anyone who meets the eligibility criteria, such as being a current or retired employee of certain organizations or living in select communities. You can easily apply for membership online or by phone.
On Synchrony Secure Website
On Synchrony Secure Website
Synchrony Bank is an online bank that offers a range of deposit accounts, including savings, money market, and CD accounts. The bank provides competitive interest rates and no monthly maintenance fees or minimum balance requirements for its accounts. Synchrony Bank also offers a variety of credit cards and financing options, partnering with major retailers such as Amazon, Walmart, and PayPal.
The bank has an easy-to-use online platform and mobile app for managing accounts, making it a convenient choice for those who prefer to bank digitally. Synchrony Bank is FDIC-insured, ensuring that customers' deposits are protected up to the maximum allowable amount.
Savings Accounts
CDs
Money Market Accounts
Credit Cards
What is the APY for Synchrony Bank CDs?
Synchrony Bank offers competitive CD rates. You can get 4.90% APY for six month CD, 5.10% APY for a 1-year CD, and 4.40% APY for a 2-year CD.
Can I deposit checks with Synchrony Bank's mobile app?
Yes, Synchrony Bank's mobile app allows customers to deposit checks remotely, subject to certain deposit limits and processing times.
How long does it take to open an account with Synchrony Bank?
Opening an account with Synchrony Bank can typically be done online in a matter of minutes, although the exact processing time may vary depending on the type of account and the documentation required.
Is Synchrony Bank FDIC-insured?
Yes, Synchrony Bank is FDIC-insured, which means that customer deposits are protected up to the maximum allowable amount.
What is the customer service like at Synchrony Bank?
Synchrony Bank offers customer support through phone and email channels, as well as an online chat feature and a comprehensive FAQ section on its website. Customers generally report positive experiences with the bank's customer service.
How to Compare Online Banks?
Just like with traditional banks, there are a number of parameters that make it easier to compare. If you're looking to compare online banks, there are several things you should consider. These include:
Although online banks typically have far lower fees compared to their bricks and mortar counterparts, it is still an important point of comparison.
Look at the fee structure for the types of products you are interested in. This includes monthly maintenance fees and overdraft fees for checking accounts, ATM fees, late payment fees and other penalties.
While one online bank may look particularly attractive, the benefits can be easily offset if you need to pay a fee each month for operating the account.
Some online banks specialize in providing savings accounts and basic checking accounts, while others offer a full variety of banking services.
While you may only be in the market for a checking account now, it is good to know that the online bank also offers loans, mortgages and other financial services.
Once you have built up a relationship with your online bank, you will find it easier to access available services. So, think about your current and future banking needs.
The level of customer support can also vary from online bank to online bank. Remember that you may not have access to branch and teller services, so it is important that you can access help if you have a query or problem.
Look for an online bank that offers phone, email and chat support. This will create multiple avenues if you need an urgent answer to something.
Following on from the last point, you also need to know whether an online bank has access to a wide ATM network. It is all very well having a local ATM, but what about if you are in a different town, state or even country, Will your ATM needs be met?
Remember that if you use an ATM outside your bank's network, you will incur a fee. Even a paltry fee of $2 or $3 can quickly add up if you need to perform multiple transactions on a non network ATM.
Finally, and most importantly, you need to compare the safety protocols of the online banks. Do they use two stage verification? Are they FDIC insured? How is your data protected?
These are all important questions to answer to ensure that your money and financial details are safe.
How Do Online Banks Work?
In the past, if you wanted to access banking services, you needed to use a bricks and mortar bank, with branches on your local high street. However, the evolution of the internet now means that you can access those same services through online banks.
As the name suggests, an online bank is a financial institution that has no physical branches. Instead it operates purely online. While there are some banks that balance both an online and real world presence, many online banks have cut their costs and now have a completely online presence.
Many online banks provide similar services to what you would find with a traditional bank. You can get your salary paid into your account electronically, you can use a debit card tied to the account and can pay your bills with direct pay or transfers. There are even provisions for paying in checks, with many online banks allowing you to photograph the check and upload it via an app.
This means that you can access your banking services 24/7 from the convenience of your own home or on the go using your smartphone or mobile device.
How to Choose the Right Bank For My Needs?
Once you know how to compare online banks, you will need to consider how to choose the right bank for your needs. Before you commit to opening an account, there are several steps to ensure you make the right choice.
The first step is to think about your specific needs. Trying to compare the myriad products and services on offer from the various banks can feel overwhelming.
So, it is best to think about what type of accounts you need, so you can make a more refined comparison. If you're looking for a checking account, you may prefer a bank that offers several options, or one that provides one excellent account that meets your needs.
We touched on this above, but this is an important point that needs to be reiterated. Online banks are well known for their low fees, as they have lower operating costs compared to bricks and mortar banks. However, look at what potential fees may apply.
While you may have no intention of going overdrawn, you don't want to get stung with a massive unauthorized borrowing fee if you accidentally do. Additionally, consider ATM fees, foreign transaction fees and any other charges that may apply to your day to day finances.
Another crucial factor is bank accessibility. You will need to consider ATM locations, availability of customer support, and even whether there is an accompanying app. Remember that your new bank should make your life easier rather than being a pain.
So, if you want to have access to your banking dashboard on the go, you may prefer an online bank that allows both online and app access.
Even if you are convinced that you have found the perfect bank, don't forget to check the terms and conditions. All banks will provide details of the fine print and it is vital that you read through the document and understand the implications.
You can double check the fees, ensure your money is federally insured by the FDIC and understand the limitations of any promotional deals.
How Do You Open an Online Bank Account?
Opening an online bank account is quick and easy. Most banks have an application process that takes just a few minutes and you won't need to schedule an appointment to visit a branch. Like a traditional bank account, you will need some documentation including your Social Security number, government issued ID and a funding method, if you need an initial deposit.
Most account applications will begin by asking you the type of account you want to open and whether you will open a single or joint account.
You will then need to complete the application form with details including:
Your Name
Date of Birth
Contact Details
Postal Address
In most cases, you will need to confirm your information. So, you may need to email supporting documentation such as a copy of your driver's license or other government issued ID. This helps the bank to verify your identity.
You will also need to set up a password to access the bank dashboard. The bank will detail the log in procedure and whether you need to complete two stage confirmation to log in. So, you may need to set up a password and a pin code, or provide a cell number, so the bank can confirm the log in with an SMS verification code.
Once your account is open, you can set up an initial deposit, if required and start to transfer over your bill payments and the direct deposit of your salary. Many banks will have a procedure to guide you through this and may even have an automated system to transfer all bill payments from your old account.
Online Checking Vs. Savings
Checking accounts don't usually have restrictions about the number of transactions that you can do each month, while a savings account would have a limit to the number of withdrawals you can make in person or from an ATM.  There could also be a limit on the number of transfers you can make from savings to checking accounts.
Savings are a crucial part of financial stability. Whether you have an emergency fund or investment funds, savings can provide security against unforeseen events or situations. As you can see in this chart using FED Survey of Consumer Finances data, Americans are saving more. 
Generally, you can't make direct payments from your savings account because of a federal law that limits some withdrawals.  Experts call this provision of the law Regulation D.
It's definitely easy to use the money in your checking account via an ATM withdrawal, writing a check, using your debit card, or paying electronically.  So, if what you need is an account to disburse funds, a checking account is most appropriate.
|   | Checking Account | Savings Account |
| --- | --- | --- |
| Purpose | Frequent spending, direct deposits | Growing savings, earning interest |
| Minimum Balance | 25-100$ | None |
| Interest | Usually don't earn interest | About 2% (as of March 2019) |
| Withdrawal Restrictions | Daily limit | Typically 3-6 withdrawals a month |
| Fees | Monthly maintenance fee + ATM withdrawal | Little to none |
| Protection | Up to $250,000 per account holder by FDIC | Up to $250,000 per account holder by FDIC |
Generally, online banks are safe, but only if the institution is insured by the FDIC. This is federal protection that provides coverage for up to $250,000. It offers the same protections that you would receive if you used a traditional bricks and mortar bank.
The FDIC provides a BankFind tool on its website that allows you to search by website address or bank name to ensure the specific bank is insured.
However, even if the online bank is FDIC protected, there are additional safety precautions you should take when banking online. These include:
Not using links you receive via email or SMS. You should always use the official website address and type it into your browser.
Regularly change your password and don't use it elsewhere.
Set SMS alerts to check for any unauthorized transactions on your account.
Use multi factor authentication. While a two step authentication process adds work, it does provide another layer of security.
Pros And Cons Of Online Banks
As with any financial product or service, there are both benefits and drawbacks associated with online banks. By being aware of these, you can make an informed decision.
| | |
| --- | --- |
| | |
| | |
| Variety of Banking Services | Fewer One Stop Shop Products |
Since online banks have lower overheads, as they don't need to staff branches, they typically charge lower fees compared to traditional banks. This means that you can access the banking services you need without paying over the odds.
This follows on from the previous benefit, but online banks typically offer better rates. You may receive a higher rate on your savings or enjoy a lower rate on a personal loan or homeowner loan. 
Additionally, since you can manage your accounts online, you can more easily move your money around to get the most interest on your funds.
Online banks have come a long way in recent years and many now offer a wide variety of banking services. In this way, they are comparable to traditional banks. So, you can have all your banking needs catered for online.


Online banks have very limited access to in person support or help. Rather than having access to face to face assistance, you may need to use phone based customer support, email or chat. 
So, if you prefer to speak to a teller if you have any issues, an online bank is not the right choice for you.
f you tend to deal with cash, you may run into cash deposit issues. While you can easily withdraw your funds using an ATM, if you want to pay in cash, you may need to pay it into a traditional bank and transfer it or find an ATM that accepts deposits. 
Some banks use third party services, so you can make a cash deposit via a retailer, but there are fees associated with this.
While some online banks offer superb savings and checking accounts, they may not have certificates of deposit and other financial products you're looking for.