Many people wonder what to do with the money they have put aside: Invest it or keep on saving it. However – we can always do both by putting the extra cash into a money market account (MMA).
This article will show you how these accounts work, what their pros and cons are, how to manage them as well as some other important things to know. Let's get straight to business.
Money market accounts are similar to regular savings accounts. However, one significant difference is that money market accounts typically offer higher interest rates than savings.
One of the advantages of the money market account is the fact that they are considered to be a very low-risk investment. In addition, the money market accounts are also insured for up to $250,000. One of the downsides is that it typically has higher minimum requirements than savings accounts. 
Even though money market accounts offer higher yields than savings accounts, they still have lower returns than most bonds and dividend-paying stocks.
What Is A Money Market Account?
The money market accounts mechanism is very similar to one of savings accounts. These accounts are offered by banks and credit unions and are very similar to deposits and savings accounts. However, they provide investors with higher interest rates, therefore you can generate higher yields.
MMAs tend to offer higher interest rates than savings accounts. This means that the more money you put, the more you will earn. Money market accounts work as the following:
First, you set up an account at a bank or another financial institution
The bank will pay you interest because you have put your money into their account; they are paying you for using your cash. The bank, consequently, will lend this money to people at an interest rate.
You can withdraw your money whenever you want (check the section "How to manage an MMA" for more details on that)
The bank pays you a compound interest (more details in the section "How is interest calculated)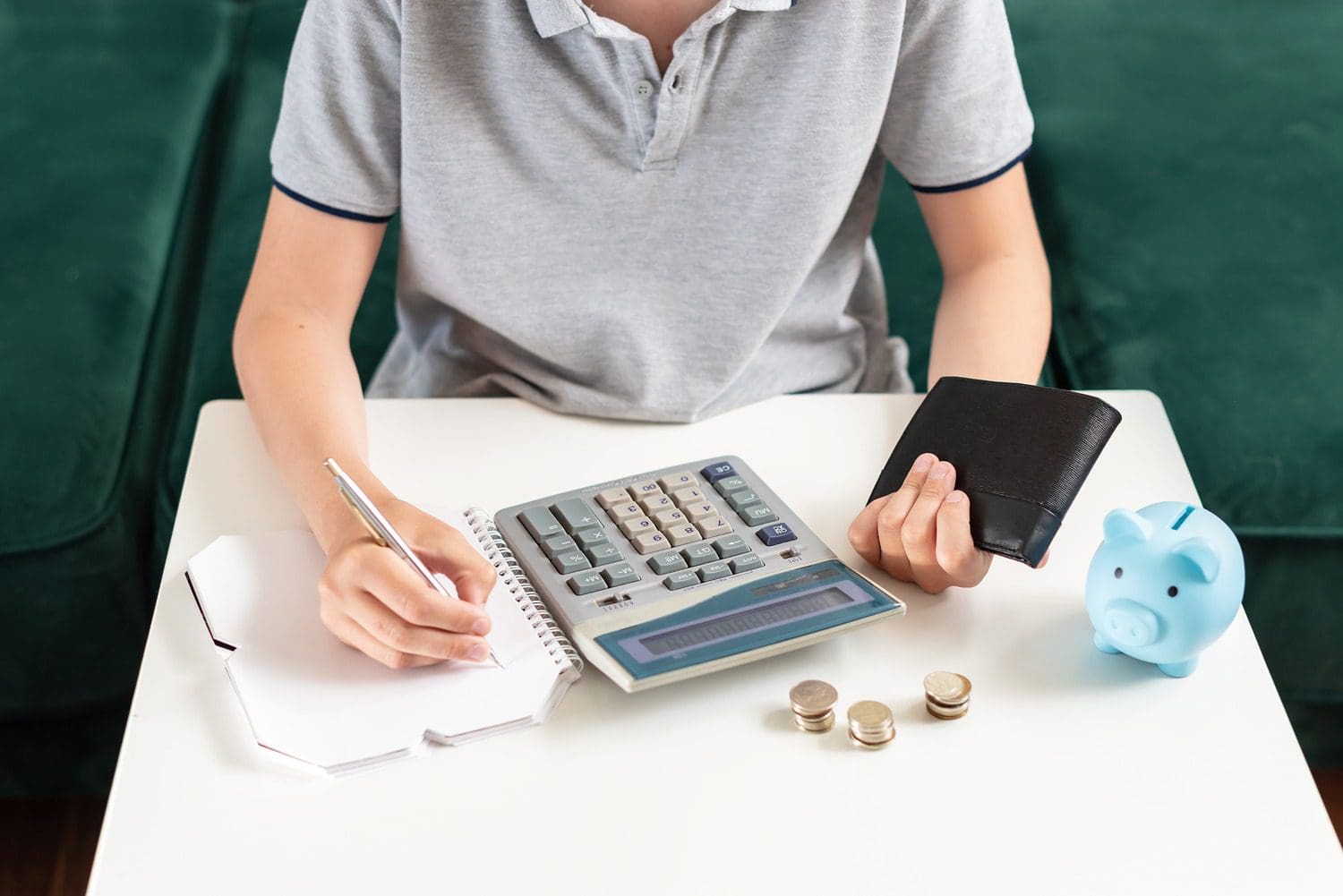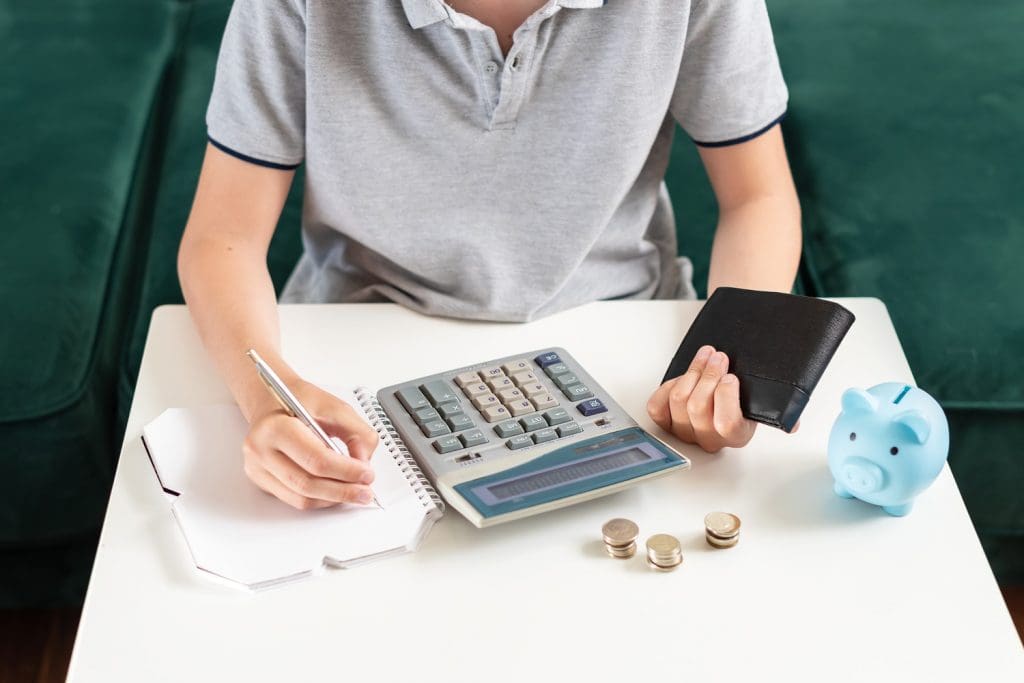 How Does A Money Market Account Work?
Consider a money market account as a hybrid of a checking and savings account, combining the advantages of each. This entails that not only do you receive check writing and debit card access, but you may save money and earn a great interest rate.
You might receive checks that are linked to your account, for instance, making it simple for you to make purchases with money taken right out of your savings.
A money market account also permits limitless ATM withdrawals and unlimited deposits. However, you might not be able to freely transfer money between accounts or write as many checks as you'd want as you could with a checking account depending on your banking institution.
Do Money Market Accounts Earn Interest? 
Yes, money market accounts offer a compound interest. Your bank will compute it every day and distribute it monthly.
Compound interest is the money a bank (credit union) will pay you on the original amount and the interest you have earned. For instance, if you put $5000 in a money market account at a 6% annual interest rate, for the first month, the interest you earn will be $25. 5000×6%=25.
For the next month, however, the interest will be $5,025. You can see how your money grows exponentially, and the amount of interest grows by the day. This is particularly lucrative if you put large amounts of money into the account.
Mony Market Account Interest – Example
If you put $100,000 in a money market account for ten years at 5%, the real value you will receive at the end of the term will be $164,000. This is quite impressive, isn't it?
Money Market Account Fees
Money market accounts may have fees associated with them. These can include:
Monthly maintenance fees: Some banks may charge a monthly fee for maintaining a money market account.

Minimum balance fees: Some banks may charge a fee if the account balance falls below a certain amount.

Other banking fees: Banks may charge a fee for certain transactions, such as check writing or online transfers.
It is important to check with the bank or credit union where you are considering opening a money market account to understand any fees that may apply. Some banks may waive fees if you meet certain conditions such as having a certain minimum balance.
The Pros and Cons of Money Market Accounts
| | |
| --- | --- |
| | Minimum Balance Requirement |
| | Limited Number Of Withdrawals |
| | Relatively Low-Interest Rate |
Here are the main pros and cons when using certified checks:
Money market accounts tend to pay higher interest rates than other similar accounts. In addition, the rate they offer is compound, which means that the more your balance grows, the more money the bank will pay you.
These accounts are considered safe and low-risk investments since they are protected by the US government.
If the bank goes bankrupt, your money will be restored to you. There is a limit, though– $250,000. If you exceed this limit, the money above the mark will not be insured.
For many people, easy access to their money is very important, understandably. You can easily withdraw money from cash machines or write checks and make transactions.
Keep in mind that there is a limit to these operations.
The number of withdrawals you can make is fixed. If you exceed this number, you will have to pay a fee. Sometimes the fees are higher than the interest you have generated on your money.
MMAs usually have higher minimum balance requirements. This is the minimum amount of money your bank wants you to have in the account. They usually range between $1000 and $2,500.
Compared to savings accounts, the interest is higher but compared to other investments, say bonds, the interest rate is significantly lower.
For instance, let's assume the average return from investments in the stock market is 5% and a money market account can generate approximately 2% a year. In the long run, this difference can be crucial.
How To Manage Money Market Account
As you already know, as with most savings accounts, you can withdraw money at all times. However, if you exceed the number of "free" withdrawals, you will have to pay a fee.
So, be careful and know how many times you can withdraw money. Usually, for each withdrawal above the permitted number, you will pay a fee of $10 (it depends on the bank, though).
In addition, there are some fees you owe in case you don't have the minim required balance in your account. Again, depending on the issuer, you will have to pay a fee of between $5 and $10.
Before you purchase a money market account, compare different banks and offers for the best terms for you and read the fine print.
When you set up an MMA, the bank will give you a register. This is like a diary, where you will record all your transactions, withdrawal, balances, and everything. You can use your register to track your money and know what's happening.
In addition, your bank will send you a monthly statement of your account. This statement will show you your balance during the month, your transactions, and the interest you have earned.
If you want to ensure everything runs smoothly (yes, banks make mistakes!), you must "reconcile." This is a process of comparing the data in your register with the data on your monthly statement. If there is a mistake, try to correct it. Either you or your bank has made a mistake.
Money Market Account vs. Money Market Funds
These two things are commonly mistaken and confuse people. Let me compare them.
To begin with, an MMA is a savings account, as you already know, while a money market fund is a type of mutual fund. The latter is an investment in a fund, not an account at a bank. Therefore, you will not have FDIC or NCUA protection.
It's good to mention that MMFs (like other mutual funds) might invest in various assets, including government bonds. But, including the fact the government doesn't protect them, MMFs carry more significant risks. On the other hand, money market funds offer a greater variety than MMAs, and also can have some tax benefits.
Both MMFs and MMAs depend on various factors, including inflation or recession. The latter affected both negatively. However, the recession did not hit money market accounts as badly as it did money market funds.
Who Can Benefit From an MMA?
Having discussed all the pros and cons as well as the way MMAs function, let's mention who these investments are most suitable for:
Investors who have spare money and want to play it safe and secure
People who want to have easy access to their savings
Investors who can afford to keep the minimum required balance
You are a person who doesn't need to write too many checks from their MMA
You have a money market account in the same bank where you keep other accounts. This will make the process of making transactions very fast and very easy.
Money Market Account Alternatives
There are several alternatives to money market accounts, including:
A savings account is a type of deposit account that typically offers a lower interest rate than a money market account, but with easy access to your funds and FDIC insurance.
 CDs are a type of time deposit account that typically offer a higher interest rate than savings or money market accounts, but with penalties for early withdrawal.
Treasury bills (T-bills) are a type of debt security issued by the U.S. government. They typically offer a lower return than money market accounts, but are considered to be very low-risk investments