Our article gives you the best ways to transfer money to someone without a bank account.
Moreover, you can familiarize yourself with the steps to send money with online money transfer services, avoid scams, and other helpful information.
1. Money Transfer Service (Wire Transfer)
Money transfer service is an easy way of sending money without a bank account. Here, you will need to send the money to a service in the receiver's country/city, where they can retrieve it from a collection point near them.
Western Union is an example of a money transfer service you can use. It has over 100,000 branches in many countries.
Why Consider It: The advantages of sending money this way are that it attracts low fees, and the recipient can get the money in cash. Also, it is accessible worldwide, you can trace the money, and it can take about a day for the recipient to get the funds. For instance, if you send money today via a money transfers service, the other person will receive it the next day.
Drawbacks: However, this method can be prone to fraud. Thus, ask for a reference number or pin and share it with the recipient so they can present when picking up the cash.
| | |
| --- | --- |
| | |
| | Currency Conversion Expenses |
| | |
| Wire transfers can't bounce | |
| | |
You can create a mobile wallet (e-wallet) account with any provider to send money to a recipient without a bank account. Thus, you are required to sign up without a bank account. After setting up your e-wallet account, top it up to send money to the recipient. Here are some of the popular apps you can use:
Should You Consider Mobile Wallet?
It is the cheapest way to send money since the recipient is not charged an amount to access the money, and the sender can send money for free. This happens when the sender and recipient use the same e-wallet accounts (from one provider).
Although you may send money in different currencies, you can incur foreign exchange fees. Besides being simple to use and attracting low fees, the recipient can access and use the money immediately.
The disadvantage is that most e-wallet providers allow money transfers within the USA. Thus, sending money to someone in countries outside the US can be challenging while using mobile wallets.
| | |
| --- | --- |
| | |
| | |
| | |
| | U.S Bank Accounts Only (Mostly) |
| | Limited Payment Cancelation Facilities |
Money orders are similar to checks in various ways, but a crucial difference is that they are not linked to a bank account. You can obtain a money order from a post office, which it will issue and send the money order for you. Besides, you might obtain a money order from a bank but remember that bank fees may be higher than what a post office charges.
It works this way: you have to purchase a money order in the amount, including the denomination (for instance, in dollars) that you want to send and sign the actual money order for it to be mailed directly to the other person.
Should You Consider Money Order?
Some of the pros of sending money via money orders are increased security and privacy because no bank account details are shared, safer than sending cash, and there is a high probability that the intended recipient will receive the money. 
Its cons include a slow way of sending money since it can take more time, depending on the distance traveled and the post office's speed.
| | |
| --- | --- |
| | |
| | |
| Money Orders Can Be Replaced | |
| | |
| | |
You can have a prepaid debit card not linked to a bank account from payment companies, including Visa and MasterCard. You can also purchase a prepaid debit card through online vendors such as Walmart and Amazon or get it over the counter at a supermarket.
How It Works: You'll need to top up the prepaid debit card using cash or card payment to use such a card. Once you load the money, you can transfer money to the recipient. 
A significant advantage of using a prepaid debit card is having the money delivered to the recipient's door, available at a cash pick-up point, or sending it to a bank account.
Why Consider It? It is also safer to send money without a bank account, particularly where someone may access the card details or your transaction is intercepted because you can only lose the pre-loaded funds. 
Even so, prepaid debit cards might attract high transaction fees, making them more expensive than other ways of sending money without a bank account.
Although direct mail is not a popular way of sending money to someone with the advanced technology in this era, you can still utilize it. You need the recipient's mail address, withdraw physical cash and post the money to the address.
Why Consider It? It is a cheap and simple way to send money since the fee charged (postage fees only) is low, and no complex steps are followed. Nonetheless, you can lose money and be unable to retrieve it because of theft.
The Risk: The high-security risks associated with this way of sending money might be high than its benefits unless you're sending a very small amount to the recipient. Hence, it might be the best way to send money to someone without a bank account if it involves small amounts.
Still, if it is your only option, send an amount you can afford to lose. By doing so, you'll be able to avoid a financial loss that could impact you or the recipient.
6. Deliver Money In Person
You can withdraw the amount to send and take it yourself to the recipient. It is best if the recipient lives close to you. Thus, you can drive to the recipient's place to drop off the money or plan to give it to them once you meet, especially if it is a friend or family member you frequently see.
This way, you will be able to avoid money transfer charges that are associated with other ways of sending money. Delivering money in person may reduce the risks of fraud and interception of your transactions.
Even so, there might be better methods than sending money to someone living far away, in another country or continent. You may incur several dollars and even more than the money you plan to send. Thus, consider distance when deciding a method to send money.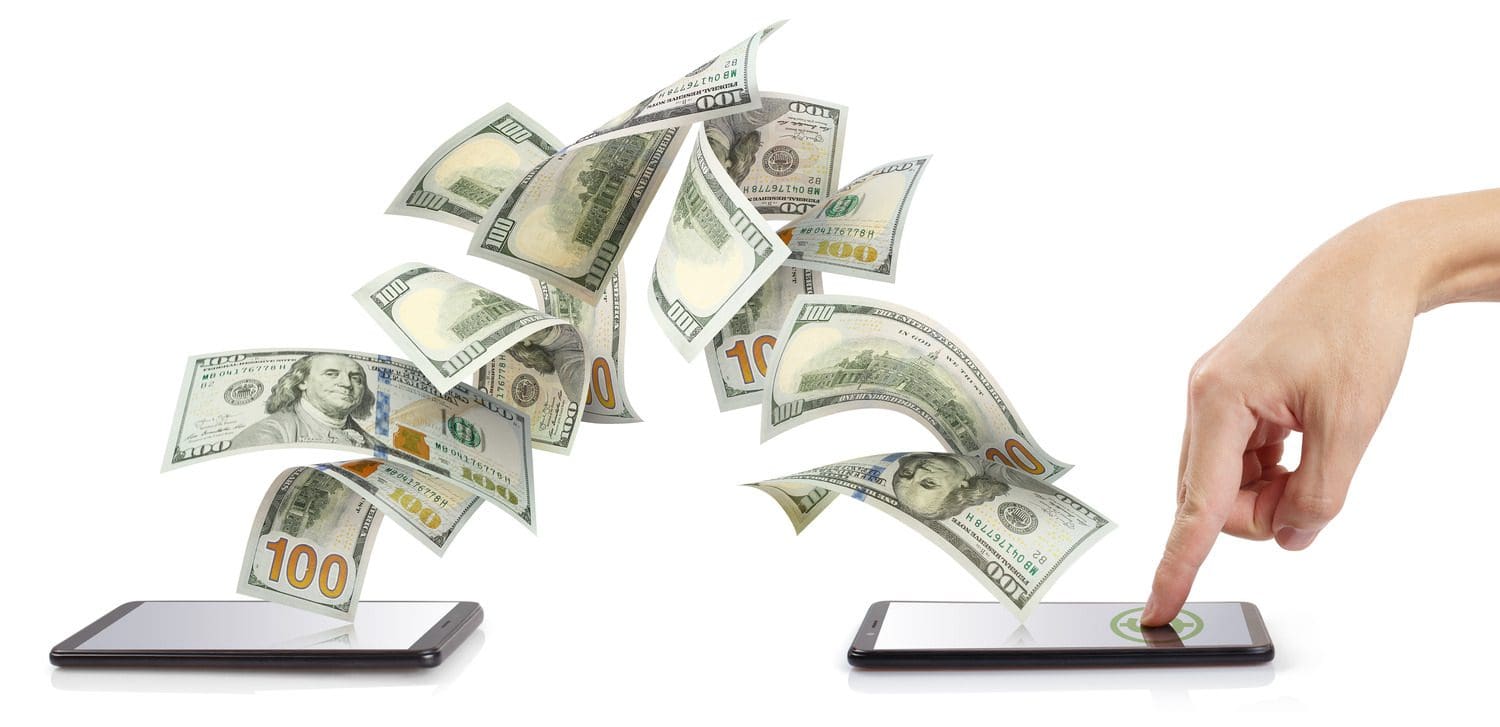 Sending money with your credit card can work well when you are paying for money transfers. Typically, you pay for the money transfer with your credit card to send such funds to someone without a bank account. Although it can be a good option for a person without a bank account, it might attract additional charges.
Therefore, it is important to compare different transfer services, such as MoneyGram or Western Union, to help reduce or avoid incurring additional costs. It can be possible for the recipient to pick up the funds within minutes when you use a credit card to pay for money transfers.
Hence, it can be a fast and convenient way to send money to someone without a bank account. Its main disadvantage is the high cost of paying for a money transfer using a credit card. Thus, remember to find the charges by different money transfer services and choose the one that offers low fees.
Some stores have gift cards that you can use to send money to someone without a bank account. It implies that you can send the money as a gift to the recipient. It can work by linking the gift card to any preferred online payment method, including Cash App, PayPal, or Venmo.
Once you connect the card with such a payment method, the recipient may create an account with the provider to access the money. The advantage of sending money using a gift card is that it is simple and may attract low fees. However, it can require the recipient to create an account with an e-wallet to access and use the money.
Tips For Sending Money Without A Bank Account
Here are some tips to help you send money without a bank account.
You'll need to consider different features that come with various options for sending money without a bank account.
You can ask yourself these questions: do you want the safest method? Do you need the fastest way? Do you need a cheap way to send money? Depending on the circumstances, these questions will help you choose the best method.
Irrespective of how you send money without a bank account, ensure that such a method is safe. This will guard you against financial loss if the funds do not reach the recipient.
Also, considering safety might help you get back your money when problems arise with your service provider.
Ensure that the recipient's details required by the service provider you use are accurate. This is important since providers might not release the funds when the recipient's information is incorrect. They may hold the money until the correct information is provided or return your money. Doing so may cause delays. Thus, double-check details.
How To Choose The Best Transfer Method?
Since various options are available to choose from while sending money to someone without a bank account, it is crucial to consider some factors. These include:
Affordability – Different options attract different fees. For instance, e-wallets, particularly when you and the recipient use the same provider, may attract zero fees, while paying for a money transfer with a credit card can make you incur additional costs. You may consider a method that is affordable for you.
Risks – Some ways of sending money to someone without a bank account may be riskier than others. The risks might include theft of money, interception of your transaction, and fraud. In this case, mailing the money may come with the risk of losing such amounts. Thus, consider using less risky ways of sending money to someone without a bank account.
The urgency of delivering money – In some circumstances, the money being sent might be for emergent cases like paying for medicines or school fees when approaching when. Sending money using e-wallets might be appropriate in this case. If there is no urgency of the funds, you may choose to use slow methods like money orders.
Convenience – Some recipients live in places where some services are unavailable. For example, some money transfer agents are far from the recipient; thus, using other options like e-wallets might be convenient.
How To Send Money With An Online Money Transfer Service?
Sending money online can be easy. You should follow some steps to send money with an online transfer service. These steps are:
Creating an account – To create an account successfully, you need to prove your identity. Thus, you'll provide personal details, including your name, email address, country of residence, and other information.
Locate the transfer page – After creating an account, you'll be able to locate the online transfer service's page, where you look for a button directing you to send money. When you click the button, it will take you to a money transfer page.
Transact – While on the money transfer page, you can now transact. Typically, it would be best to input where you need to send the funds, the currency, and how the other person will receive the money.
Provide the recipient's details – Finalize the process by providing the recipient's information, such as name, address, and bank details. After that, verify your payment method for the funds to be transferred by the money transfer service. You can track the transaction up to when the recipient receives the funds.
Sending Money Without A Bank Account: How To Avoid Scam?
Sending money without a bank account comes with various challenges, including being scammed. Fortunately, you may avoid scams by:
Use a reference number or pin – Some money transfer service providers may generate a pin or reference number when transacting with them. Share such a number or pin with the recipient so that they can present it when collecting the money at the collection point. This can ensure that the right recipient collects the funds rather than someone pretending to be them. Thus, this can help you prevent the loss of money to scammers.
Use a secure and reputable money transfer service provider – Although this might not eliminate the chance of being scammed, it can help reduce the chances. A money transfer service provider with quality controls like identity verification and other checks may help you avoid scammers. Hence, a secure company can be a good choice.
Send money to people you trust – Sending money to anyone or even people you have never met may put you at risk of being scammed. Thus, send money to someone you've met to avoid sharing your details with potential scammers. Also, send small amounts if you need to send money to a stranger or someone you have not met.