What Is a Bank Statement?
If you've just opened your first bank account, you'll start to receive a statement every month or quarter. Regardless of whether you have a checking or savings account, a bank statement provides a record of the account activity over a specified period.
The statement is prepared by your bank or financial institution and it provides a way to keep track of the money coming in and out of your account. Many people overlook the importance of a bank statement and may not even open up the bank correspondence.
But, in this article, we'll delve into the topic of bank statements and explain why getting one is an essential part of maintaining good financial habits.
What Does a Bank Statement Look Like?
Although the format may vary slightly depending on your specific bank, a bank statement provides a list of transactions that have occurred during the designated period. There are a number of things which will appear on your bank statement including:
The Account Holder Details: At the top of your bank statement, your name and address will be printed. This is typically under the bank letterhead, but it may be on the top left or top right hand corner, depending on your bank's preferred format.
The Account Details: Your bank account number will also be featured at the top of the statement, this may be accompanied by the details of your bank branch, including a customer support telephone number or other contact details should you need to report a mistake or fraud.
The Time Period: The statement will also have a time period. Most bank statements usually cover one month, but some savings accounts have quarterly statements. It is important to note that statements don't typically run for a calendar month. It may cover the 10th of one month to the 9th of the following month.
The Start and End Balance: You will also have a balance for the start of the statement period and then a balance for the end of the statement period.
Transaction Details: The bulk of the statement will be the transaction details for your account during the statement period. This includes any deposits into the account, including interest earned and all withdrawals including debit card payments, ATM withdrawals, transfers and any bank fees.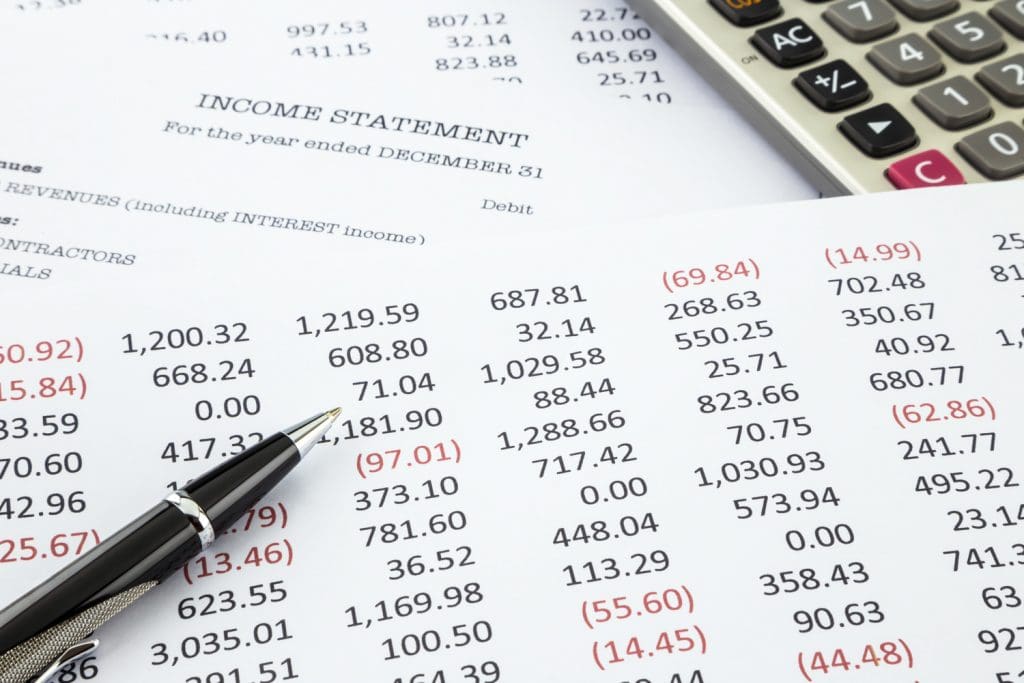 When Do Bank Statements Come Out?
As we touched on earlier, bank statements are rarely for a full calendar month. You'll have a statement period that may run from a specific date each month.
This means that if your statement date is the 9th of the month, it will contain all the transactions from the 10th of the previous month to the 9th of this month. So, once all the transactions have been completed on the 9th, the bank will generate your statement and it will be sent to you.
If you receive paper statements, this means that you are likely to get your statement several days after your statement date. However, if you receive digital copies of your statement, they may be available the following business day.
How to Get a Bank Statement
Financial institutions typically provide statements each period via the postal service, email, or your online account dashboard.
If you've made at least one funds transfer or had some transactions during the statement period, your bank or credit union must send you a statement.
So, some months your statement may only have a few lines if you've received an electronic funds transfer and paid one direct deposit. However, if you use your account regularly, your statement may be several pages long.
How To Get A Statement With Traditional Bank?
If you have a traditional bank account, where you perform transactions in your local branch, the default statement option is to have a paper statement sent to your contact address.
However, some banks now encourage customers to go "paperless" and opt out of receiving paper statements, receiving an e-statement instead.
So, your bank may charge a small fee to continue receiving paper statements. You'll find the details of this, along with the option to select your statement preferences within your account settings.
If you are set to receive paper statements and don't receive one, you can usually call or email the customer support team and a duplicate statement will be sent out to you.
How To Get A Statement With Online Bank?
Getting a bank statement for an online bank account is easy and simple, two of the main benefits of online banking. If you have an online account, the default statement option is usually e-statements.
This means that you'll typically receive an email that notifies you that your new statement is available. You will then either follow the email prompts to view and download your statement, or you can log into your online account management platform to download the latest statement.
Although the specific procedure for this can vary, typically, this can be done in a few simple steps:
Log In: Log into the bank mobile app or website with your unique details
Look for the "Statements" page: This may be found under the "Services tab" or within the "Accounts" page.
Select the Account: If you have several accounts, you will need to select which account you wish to view.
Select the Statement: You will then need to indicate which statement you would like to download or view. Most banks provide a list of the most recent statements, but if you need an older statement, you may need to contact your bank. After you select the statement, you should have the option to view, download or print it.
How to Get Old Bank Statements From a Closed Account
Even if you've closed a bank account, the financial institution is still obliged to keep your statements for at least five years. So, if you need bank statements from a previously closed account, you should be able to get them quite easily.
Bank procedures and policies may differ slightly, but since your online banking login will no longer be valid, you will need to contact the bank.
Call Customer Support: One of the easiest ways to access old bank statements is to call the bank's customer support line. The representative will guide you through the procedure and advise if any charges may apply.
Go Into a Branch: If you have a branch in your area, it may be just as simple to go in and speak to a team member.
Request in Writing: Finally, you could put your request in writing and send a letter.
Bear in mind that bank policies can differ and different banks may keep statements for a different length of time. There may also be fees that apply to access your statements.
If you need the statements for a specific purpose, it is a good idea to request them as early as possible. Some banks may have a long wait period to fulfill statement requests.
How to Read a Bank Statement
While they may appear complicated, reading a bank statement should not be too tricky. Your bank statement will contain all of the transactions processed and completed during the statement period. There are several steps to reading your bank statement.
Verify Your Account Details: The first thing you will need to read through is the account details printed at the top of the statement. Verify that your name and contact details are correct and up to date.
Check Your Daily Balance: Most bank statements have a running total of your daily balance after each transaction is applied to your account. If your account requires that you maintain a minimum balance to avoid paying monthly maintenance fees, this is a good thing to check. Verify that you have maintained the required minimum balance throughout the entire month.
Check the Interest and Fees: If your account is interest bearing, the statement will show the interest rate and the amount of interest you've earned this statement period. There will also be a listing for any bank fees which have been applied to your account.
Read all the Transactions: Finally, this may seem a little tedious, but read through all the transaction lines and double-check that the amounts correspond with your payments or deposits. Check the amounts of any debit card payments you've made and if you recognize all the charges. If you have written any checks, the check number and the dollar amount will be listed. If you do see any unexpected transactions or discrepancies, contact your bank immediately.
How to Post a Bank Statement in Excel to Quickbooks
If you want to post your bank statements to Quickbooks to keep your accounting straight, this may be possible.  Many financial institutions allow you to download statements in different formats including Excel and QBO (WebConnect), which means that you can import them into QuickBooks.
Once you have your statement files, you'll need to follow several steps.
Go to the Utilities Panel: You can access the Utilities panel by clicking the File Menu.
Import Files: Click Import and then select "Web Connect Files." Choose the appropriate file and click Open.
Indicate Quickbooks Account: When you see the prompt to choose an account, select your existing QuickBooks account or you can also create a new account at this stage. After you click Continue, you should see a window confirming the data has been read successfully.
Check the Import: You can then visit the Bank Feeds Center to check that the transactions have been imported across.
How to Reconcile a Bank Statement
Reconciling your bank statement may sound complicated, but it simply means comparing the bank record of your account activity with your own records. Reconciling the statement allows you to update your records and confirm that there are no discrepancies.
There are several steps involved in the process once you receive your statement each month
The first thing to do is match each of your deposits to the deposit transactions on the statement.
This can be from deposit slips, ATM receipts, or book deposits. Check that the deposit amounts correspond with the statement deposits.
If you have made a deposit that has not yet been logged on the statement, list it as a reconciling item that will need to be added to the end cash balance.
If you've written any checks on the account, match the record in your checkbook with the statement.
The statement will show the check number and amount to make this easier. Place a mark next to each of the checks in your check register when they have shown on your statement.
If you have checks that have not yet cleared, add the total of these checks as a reconciling item to be deducted to your end cash balance.
You then need to go through the statement to ensure that any debits you've made on the account, such as with your debit card have been listed on your statement.
Check the amounts and make a note of any that have not yet been listed to adjust the cash balance accordingly.
If any fees have been applied to the account during the statement period, confirm the amounts are correct and they have been charged correctly.
If there are any fees for overdraft, account maintenance or bounced checks, the bank will detail the charge amount and the dates they relate to.
Subtract or add all the reconciling items from your end cash balance and confirm this matches your own records.
It is also a good idea to staple a list or the receipts for reconciling items to the back of your statement, so you can reference them with next month's statement.
Can I Use Bank Statements as Receipts for Taxes?
When you file your tax return, the IRS requires that you provide supporting documentation, so you may be wondering if you can use bank statements as receipts for tax deductions.
Unfortunately, bank statements are not sufficient for this purpose. Although bank statements are a useful tool for your personal records, they do not sufficiently provide proof of expenditure for your tax return.
Bank statements do not have the itemized details that are required by the IRS. Instead, you will need to provide canceled checks, receipts and copies of bills.