Mutual funds are a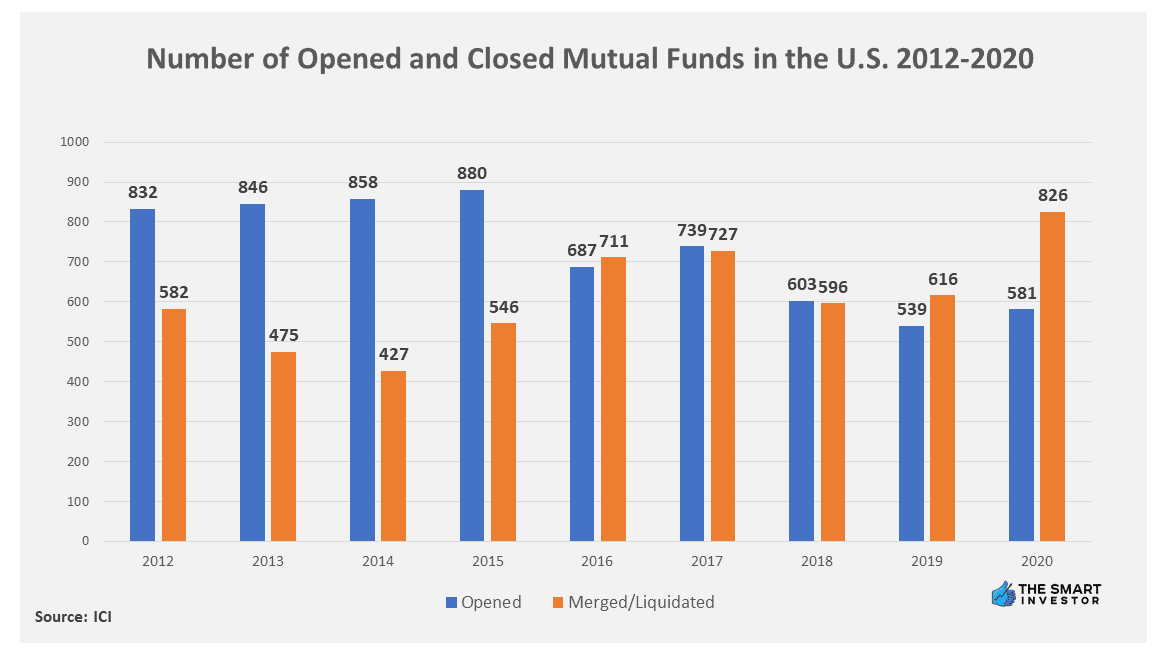 3. Credit Risk
This type of risk affects primarily funds investing in fixed income securities.
Why?
For example, the issuer of security defaults on their debt, which means that hey cannot repay it anymore. The fund and you as a part of it lose. Therefore, the fund will have problems achieving the set targets and goals.
Bonds Credit Rating
This is a financial indicator that shows how credit rating agencies assess the performance of a bond. The "Big Three" agencies are Moody's, S&P and Fitch Ratings, controlling 95% of the market altogether. Perhaps as a current or a future investor, you should get to know these ratings a little bit more.
The highest ratings are usually (depending on the agency and the term of security) AAA or P+.
So what's it all mean?
They show that the issuer has a sound financial policy and history, and the default is highly unlikely. Securities that have a lower rating offer a higher return and carry a higher risk respectively.
On the other hand, top-rated assets offer a stable investment and predictability. The riskiest securities are not rated and are hard to tame "animals", though the possible profit is tempting to many.
Data maintained by the Federal Reserve on corporate and foreign bonds between 2000-2018 shows that 2017 had the highest bonds holding at $745 billion, which is 2.8x higher compared to the year 2000. It also means 2000 is the year with the least purchased corporate and foreign bonds at $263 billion.
4. Interest Rate Risk
This risk concerns mainly fixed income securities. Simply put, there is a strong correlation between the prices of bonds and the level of interest rates. As a rule, the value of securities falls when interest rates go up and vice versa.
For example:
The manager of your fund purchases solely government bonds and the risk of default is minimum (they are the safest). However, their value may be reduced because of a rise in interest rates.
What's the mechanism behind this?
If a company or institution issues new bonds in a situation of higher interest rates, the value of "old" bonds will decrease. The basic rule of supply and demand. If the demand is low, the price of existing bonds goes down.
Remember:
On the contrary, if interest rates decline the demand for already existing bonds will increase, their price in. Who determines the movement of interest rates? Well, in most countries, these are the central banks.
For example, in the US this is the FED, in the- the European Central Bank (ECB). Keep an eye on their decisions and meetings.
5. Country Risk
If a fund invests in a foreign country, there is always the possibility of country risk. To start with, the political situation in the country will have a serious impact. Certainly, negative events will affect the fund's investments adversely.
Other factors that might lead to a country risk are exchange rate changes, economic issues, and problems and transfer risks. This happens when a fund's capital has been frozen by the local government. Bear in mind that this risk might damage the potential returns on an investment.
6. Currency Risk
This risk is also known as foreign exchange risk or exchange rate risk. It comes from changes in the price in one of the currencies in a pair. It can affect investors, companies, mutual funds alike if assets or operations are within another country using a different currency.
For example:
A US company investing in Mexico can be affected by changes in the Mexican peso against the USD. Sometimes these fluctuations in a currency's value might increase the return, but sometimes they can have the opposite effect.
What Do Companies Do?
In such situations when a serious factor affects a currency significantly, most companies use "hedging". In spite of the similarity, there is no relation to "hedge funds". This is how they try to mitigate future losses.
The two most common ways of hedging are forward contracts and options.
The nature of currencies is fickle, therefore its value cannot be easily foreseen. By hedging, some mutual funds also limit their potential returns on an investment.
7. Other Risks
Taxation risk – sometimes funds purchase taxable assets or such that are not tax-efficient.
Volatility risk – volatility is always somewhere out there, there is no escaping.
Concentration risk – the fund focuses primarily on one asset class. This is why it's recommended to diversify your portfolio.
Conclusion
Having the right risk strategy before investing is paramount. Indeed, it's almost impossible to predict all the situations that might happen in the future. But you can acquaint yourself with the risks associated with investing in mutual funds.
As a (smart) investor, there are two things that depend entirely on you: choosing the right mutual fund and monitoring your investment every year.