According to Experian data, the average credit score for United States residents was 714 across all age groups. In the table below you can see a breakdown per age:
Why Good Credit Score Matters?
Your credit score is only a number, but it has a significant impact on
Insurance companies, landlords, and employers may check your credit score when you apply for a new apartment or a new policy. In these cases, a high credit score demonstrates your dependability and responsibility.
A good credit score can help you get a better deal on loans, credit cards, insurance premiums, apartments, and cell phone plans. Poor grades can force you to pass up opportunities or pay more money.
Why Bad Credit Score Matters?
Higher interest rates caused by bad credit can cost a person more than six figures over the course of their life. According to Informa Research Services, for example, interest rates are as follows:
On a $200,000 mortgage, someone with a FICO score of 620 would pay $65,000 more than someone with a FICO score of 760 or higher.
On a five-year, $30,000 auto loan, a borrower with a lower credit score would pay $5,100 more.
A low-score borrower would pay $22,500 more for a $50,000 15-year home equity loan than a high-score borrower.
Overall, we can see the difference between good and bad credit score is crucial for  your future financial journey.
What is a Good Credit Score For My Age?
Although age is not a factor in credit score calculation,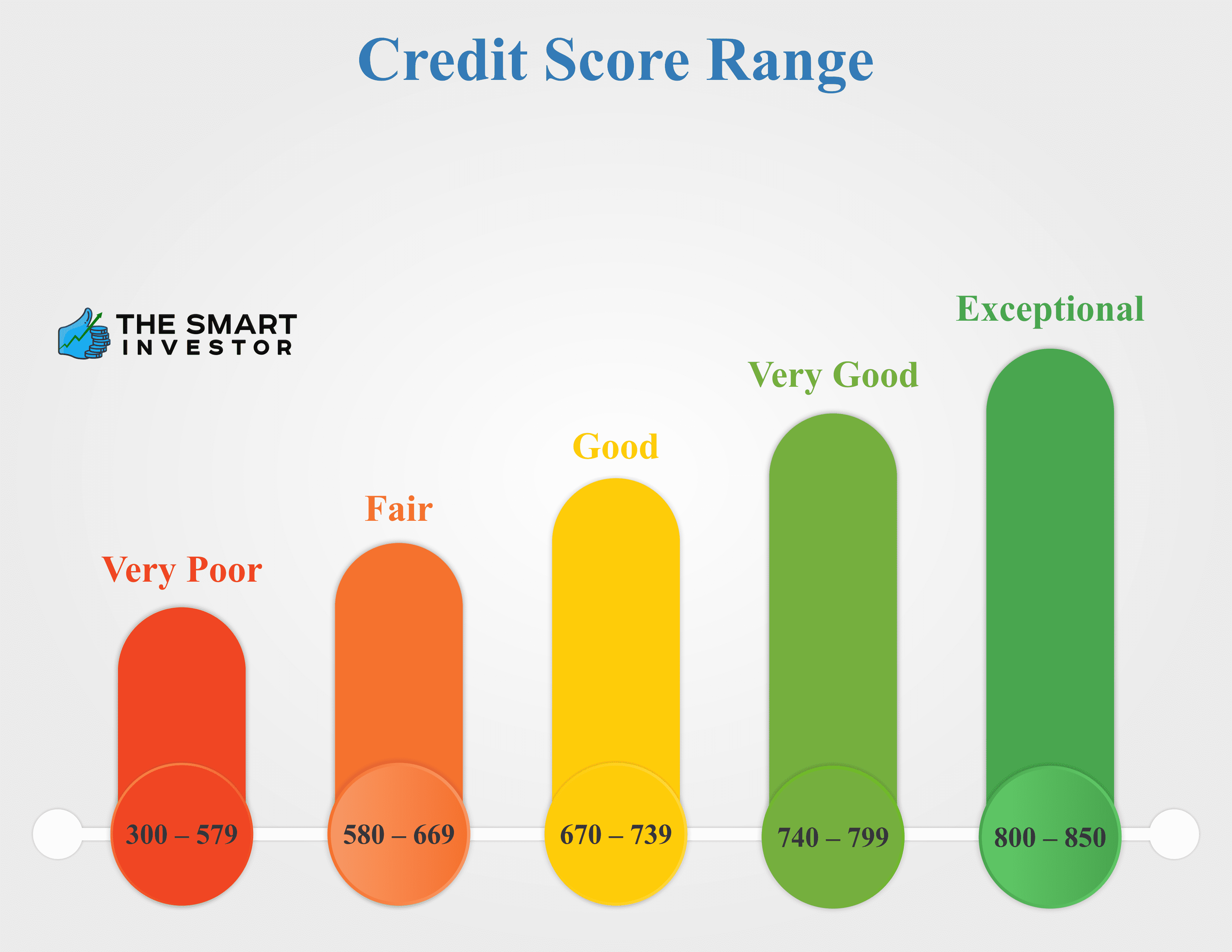 FICO Vs Vantage Score
You'll find that differences in these two scores are based on the criteria that's used for scoring and of course the way they weigh out the behaviors that you may (or may not) participate in. Data that is too thin or even too stale could mean that you don't have a FICO score at all.
FICO Score – When it comes to FICO Scores, from the Fair Isaac Corporation, you'll have a range between 300 and 850. This is the one that's used by a lot of different lenders and the usual optimum level is over 670. This will be considered a pretty good credit score, though you're going to need an 800 in order to get to exceptional levels.
Vantage Score – This is another set of credit scores that a lot of lenders use. Designed by all three of the credit bureaus in conjunction, the newest version is the VantageScore 3.0 model. It ranges between 300 and 850, just like the FICO score, but here you're going to look for a score of at least 700. A 700 score is a good one and a 750 is an excellent score. It's important to note that the earlier version of the score ranged between 501 and 990 and gave letter grades from A to F.
You may be among the 28 million consumers that don't have one, because you're going to need at least a single trade line for at least 6 months in order to get a score at all. On top of that, you're going to have to have something that changes on your report within the last 6 months.
When it comes to your VantageScore you can actually get a credit score in just one month of activity. You'll generally find that even those who don't use their credit accounts will have a VantageScore because it looks at a total of 24 months' worth of credit history.
Next up, the industry-specific score models from FICO contrast with the range of categories that VantageScore evaluates.
You may get any kind of credit score when it comes to pulling a free or paid score. You could end up with the VantageScore, the FICO score or something else entirely, and that may not be the score that a credit lender is going to pull.
Why There Are Different Credit Scores?
You may have different credit scores since each credit bureaus receives different information from your credit accounts. Lenders are not required to report credit accounts to all three credit bureaus, and this means each bureau will have different information on your credit habits.
Also, each bureau has its formula for calculating credit scores, and this may yield different credit scores even when they use the same information. Finally, you may have different credit scores at different times, depending on when each credit bureau updates their credit scores.
What Information Credit Scores Do Not Consider?
Some of the information excluded from credit score calculation include any financial information not related to debt such as checking and savings account balances, your income, or transactional data. Credit scores also exclude your age, race, color, marital status, where you live, and religion.
Certain types of inquiries such as promotional inquires and inquiries made by you are excluded. Usually, any information that does not appear in your credit report is not considered when calculating your credit score.
How to Get Your Credit Score?
If you're looking for your FICO score you can actually purchase it directly from myFICO.com, though you can get a free copy with your monthly statement from several different credit card companies. If you're looking for your VantageScore you can actually get it for free using a range of different websites.
Each of the three nationwide credit reporting companies is required to provide you with one free copy of your credit report every 12 months. Call 1-877-322-8228 or order online at annualcreditreport.com, the only authorized website for free credit reports. To verify your identity, you must provide your name, address, social security number, and date of birth.
You won't get it with any kind of credit card though so you'll either need to sign up for one of these or you can purchase directly from Experian or TransUnion.
What is the Fastest Way to Improve Your Credit Score?
Although there is no silver bullet to improve your credit score overnight, there are several ways to improve your credit scores over time. Start by paying down your revolving credit balances and requesting a higher credit limit to lower your credit utilization ratio.
You should also review your credit report for any errors such as fraudulent or duplicate transactions that affect your credit score negatively. If you have negative entries in your credit report that you have already paid off, you can request respective creditors to remove them.
You should pay down monthly bills on time, and clear old debts, while keeping the old credit accounts open.
How to Keep a Good Credit Score?
You must maintain good credit habits if you want to keep your good credit score. You must pay your bills on time, and avoid late payments by signing up for auto-pay.
You should also review your credit report to identify any errors and negative marks, and dispute with the credit bureau if they are inaccurate.
You should maintain balances below the credit limit, and only apply for new credit when you have no other option. Once you pay debts, you should keep the credit accounts open to help build a long credit history.
Which Parameters Lenders Consider Besides My Score?
Keep in mind that your credit score is not the only thing that lenders are going to pay attention to when it comes to setting your interest rate and approving you.
When it does come to your credit score, lenders look at your history so they can figure out whether or not you will repay the money that you're given. Even someone who has a lot of debt could still keep their bills paid right and make sure that they have a great score.
Outside of your credit score, your income and your debts are extremely important. Lenders look at the amounts that you owe, the amount that you earn and the assets that you have.
When it comes to your credit report, however, it won't tell the lender if you're able to pay off your debt. That's why they want to take a look at even more about your debts and your income. It also lets them know your debt-to-income ratio to figure out if you can pay that debt back.