Several signs point to the fact that you are spending too much, such as maxing out credit cards, only making the minimum payments on cards, spending all of the money after a raise, and buying too much.
One of the most effective ways to eliminate overspending is to create a realistic budget that you can stick with. This might be instrumental in cutting down unnecessary expenditures and paying down the debt.
Some ways to avoid overspending money are to cut back on eating out, save money on data plans and avoid impulse online buying.
Creating a shopping list can be very helpful for some people to cut back on spending and avoid unnecessary impulse purchases.
Overspending is something that many people do, and, unfortunately, it's something that happens for several reasons.
In this chart using data from Urban Institute, you can see that the age group 43 to 47 carries the highest average credit card debt. This age group has almost double the credit card debt of their under 32 year old counterparts or seniors aged 68+.
But to make it stop, you have to understand why you're doing it. There are several reasons people spend so much, and understanding those is how you can stop yourself.
Are You Overspending? Here Are The Signs
If you find yourself doing any of the things we're going to discuss here, you might be guilty of overspending. And that could be making a mess of your financial future.
Your credit cards are maxed – If you have maxed out your credit cards, then chances are you have a problem with overspending. For some, it may seem like there's no other way to make ends meet, but the truth is that it is possible. You'll have to start small by paying off those cards and then not spending on them anymore.
Your money disappears – Do you ever wonder just where your money went to? Maybe you feel like the money disappears after you get paid. Well, if that's the case, then you need to look at where it's going and why it's going there.
You want to splurge a lot – If you find yourself splurging on things that you don't need frequently or can't seem to tell yourself no, that's definitely a bad sign. If you find yourself online shopping or going to the store several times a week to buy things, you could fall into this category.
You buy too much – There will always be things you need. And there will be good deals that you may want to take advantage of, but there is such a thing as too much. If you find yourself buying more than you need or could use in a reasonable amount of time, then you're overspending.
You're terrified of getting declined – Do you constantly worry that your card will be denied? Maybe you've had it dropped before, or you're just always afraid. Fear of having a card declined is a sign that you're spending more than you should.
You got a raise and spent more money – If you find yourself always spending more, every time you get a raise, you're likely spending more than you should. It's normal to get a raise every so often, which should give you more money, but if you find yourself spending that money, too, you're probably overspending.
You pay the minimum due on your cards – If you spend a lot but then pay as little as possible, that's a sign that something is going wrong. You want to make sure that you are paying off your credit card every month or at least paying a good portion of it.
How to Stop Overspending?
 The first thing that you need to do is admit that you really are overspending. The next is to figure out what you can do to reign in your spending and make sure you can break this cycle.
1. Know How Much Spend And What You Actually Need
The first thing that you absolutely need to understand is how much money you're spending right now. If you don't know what you're spending how could you possibly make a decision to save money?
How could you know where you can cut your spending? Keeping a journal of all the money you spend is the best thing that you can do and it's going to make you even more accountable.
Pay attention to the things that you actually need and focus on buying only those things. You're going to want to do your research as well. Make sure that you're not buying things that you see advertised somewhere just because they seem like a good idea.
Instead, look for ways that you can cut back on the unnecessary spending and the impulse purchases that aren't actually necessary at all.
2. Understand Your Triggers For Overspending
What are the things that you absolutely can't stop spending on? What do you find yourself spending too much on time after time? These are the things you need to work on getting rid of.
Some people get used to a certain type of lifestyle and this can make it difficult to make changes or to change your overspending. For many, getting a bigger paycheck over time causes them to change their lifestyle and sometimes a little too much.
Many of us have triggers related to the way we feel. If you feel happy you may impulse shop or if you feel upset or depressed or even stressed or anxious. You may start to seek out buying and spending money as a way to make you feel better.
It's very easy to get caught up in emotions and feel like you can spend your way into feeling better. Instead, make sure that you're not making decisions when you're feeling overly emotional.
You want to make sure that you're slowing down and making more informed decisions rather than letting your emotions guide you.
Sometimes being around certain people or in certain situations can make you more likely to spend money. These are things that can cause you to act irrationally or spend impulsively even though you know that you shouldn't.
Some of the most common ways people overspend include:
Going over on a data plan
Eating out when it's not necessary
Buying more of an item you already have
Impulse online shopping
Shopping sales
The best thing that you can do is figure out what habits you want to get rid of and then start looking for ways to get rid of that bad habit and replace it with something good.
3. Create a Budget That Works
Creating a budget can be difficult and some people struggle with it more than others. That's why you need to be realistic about the budget that you set. Don't try to set something you'll never be able to stick to. Instead, look at where you're spending money and where you could be saving.
If you have money left over at the end of your budget that's a surplus, and if you find you've spent more than you have that's called a deficit. But you can work with either one to get a good budget. Your ultimate goal is to increase the money you have left over to pay off the debt you already have. This can be done in a few different ways.
First, you may need to look for ways to make more money. For some people, this is easy because they can work on increasing sales or increasing the work that they take on.
Besides the traditional budgeting ,there are several different types of budgeting strategies, including:
Zero-Based Budgeting: A zero-based budget is a budget in which your income minus your expenses equals zero. This means that you allocate every dollar of your income to a specific expense or savings goal, with the goal of having no money left over at the end of the month.

Envelope Budgeting: Envelope budgeting is a cash-based system where you allocate cash to specific categories, such as groceries, entertainment, and housing. Once the cash in an envelope is gone, you cannot spend any more in that category until the next budget cycle.

50/30/20 Budgeting: The 50/30/20 budget is a simple budgeting strategy that allocates 50% of your income to necessities, 30% to wants, and 20% to savings and debt repayment.
Using cash instead of a credit card can help you better control your spending and avoid overspending. Here's why:
Visibility of Spending: When you use cash, you physically see the money leaving your wallet, which can help you better understand the cost of your purchases and avoid overspending.

Limits Your Spending: Using cash instead of a credit card can help you limit your spending to the amount of cash you have on hand, reducing the likelihood of overspending.

Avoids Debt: By using cash instead of a credit card, you can avoid accruing debt and the associated interest and fees.

Increases Awareness: When you use cash, you may be more mindful of your spending, as you'll be aware of the money you have left in your wallet and the purchases you still need to make.
However, it's important to keep in mind that using cash has its own limitations and may not be suitable for all types of purchases, such as online transactions or large expenses.
It's important to find a balance that works for you and your financial situation, and to be mindful of your spending and avoid overspending, regardless of whether you use cash or a credit card.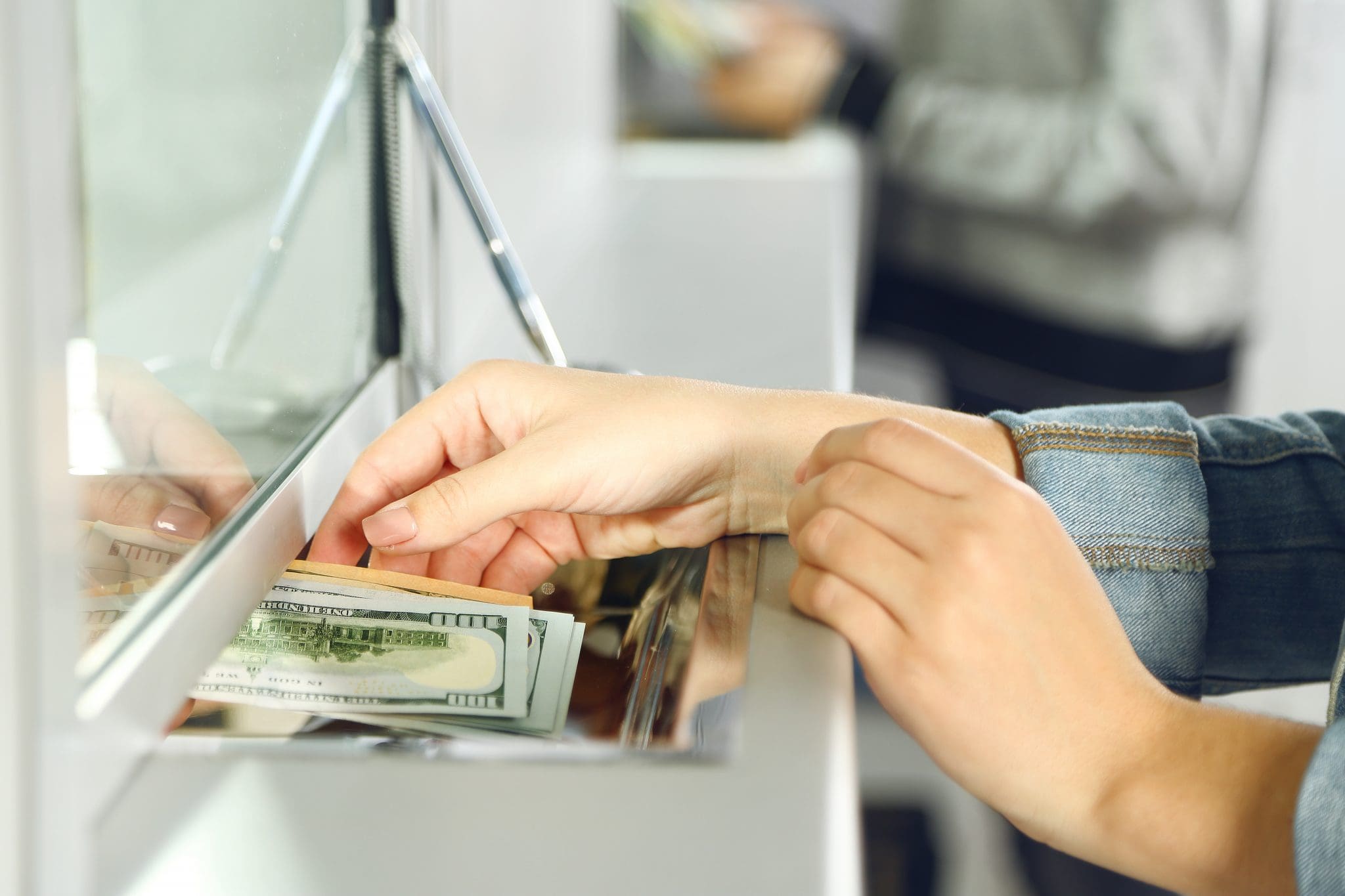 5. Manage And Control The Habit of Overspending
Making decisions about proper spending is important, and it means you absolutely need to look at what you're buying and why you're buying it before you make that purchase.
Know Your Surplus – before you buy something make sure you look at how much money you actually have available and whether you can afford it. You should only be spending out of the surplus or money that is earmarked for that particular item. That way you're not going to find yourself in even more debt.

Set Specific Goals: Decide what you want to change about your spending habits and set specific, measurable goals for yourself. For example, you might want to reduce your dining out expenses by 20% or save $50 per month on discretionary purchases.

Find Support: Surround yourself with people who support your financial goals and who can help hold you accountable. You might consider joining a financial support group or working with a financial advisor.

Reward Yourself: Celebrate your successes along the way and reward yourself when you reach specific milestones. This can help keep you motivated and on track.

Be Patient: Changing bad spending habits takes time and effort, so be patient with yourself and remember that setbacks are normal. Keep track of your progress and adjust your approach as needed.

Use Your List – Making a list is an important first step but actually sticking to that list is the next step. Make sure that you're watching your list and that you're buying only the items on the list. This will give you more control over what you're spending money on and it's going to help you cut back on buying things that you don't actually need.