– Fixed / Variable Mortgage
Reputation - Customer Ratings & Complaints
 J.D Power: Guild mortgage wasn't rated in the 2020 research, but you can get an overall view of top lenders in the mortgage market. We considered 2020 J.D. Power's primary mortgage as well as J.D. Power's claim satisfaction survey.
 J.D Power offers the most comprehensive and independent study of customer satisfaction. The study aims to help consumers and issuers to understand user opinions and ratings of the largest mortgage origination companies. It covers customer satisfaction, terms,  communication, transparency and more.
Products, Fees, and Conditions
Guild Mortgage Company offers a variety of different loans that will meet any borrower's qualifications. Including borrowers that have low credit scores, low income and even high debt to income ratios.
Guild offers 3, 5, 7, and 10 year adjustable rate mortgages, (ARM's) which is a great loan for a borrower that is either interested in a lower initial payment and who is comfortable with adjustable rates or someone that is planning on either living in the property for a shorter time period or turning that property into an investment. 
The customer must have a minimum credit score of 640 and they may finance up to 95% with Conventional or government loan.
Guild offers FHA, Federal Housing Administration loans, which the borrower can finance up to 96.5% of the cost of the property with a credit score as low as 580. If the borrower does not have all the money in the world and have less-than-perfect credit scores, this would be a great loan program. 
They also offer FHA streamline loans, or they can be called a 203K loan, which allows the borrower to finance up to $35,000 for repairs on their home. With FHA loans, customers may also benefit from a possible grant or down payment assistant program that Guild Mortgage offers to First Time Homebuyers with lower income and lower credit scores.
Guild offers Conforming/Conventional loan, which is a non-government loan. Customers that would best benefit from this type of loan would be someone with solid credit profiles with a minimum credit score of 620, competitive rates, must meet county loan limits, can have access to both fixed and adjustable rate options, and financing up to 97%. More than likely a customer will benefit from this product if they have more of a down payment which will help with lower rates, pricing, and fees.
Guild offer USDA, United States Department of Agriculture loans to borrowers that are more interested in rural areas of the U.S. These loans specialize in homebuyers that are based on geographic areas and income. There is no down payment necessary, they have lower rates and fees but have a little less leniency on credit qualifications. You must have a minimum of 640 credit score and there are property and income restrictions that must be met.
Also, Guild offers VA, Veterans Affairs loans, to active duty and retired military persons that are more lenient with qualifying standards. Their debt to income ratios can go as high as 60% with good standing credit and income. These types of loans also have 100% financing, lower rates than other loan programs, and even have mortgage insurance and other fees waived for exempt or disabled Veterans which is another benefit the government provides for our military and all they do for our country.
Guild offers a recently launched "3-2-1 Home" program designed for First Time Homebuyers to ease financing challenges with low-to-moderate incomes which, in my opinion, in this economy, will help a great deal. This program will allow the borrowers to only come to closing with a 3% down payment, with benefits from Guild which include a $2,000 Home Depot Gift Card and a $1,500 grant that can be applied to all closing costs or increasing the down payment after the minimum 3% is met.
Guild offers Jumbo loans which benefits customers that want to purchase or refinance a home that is over the county loan limits which is normally over the amount of $417,000. Customers that will most likely benefit from this product have excellent credit, income and assets that are well documented. These types of loans are conforming loans, which can only be conventional loans that have strict qualifications.
How to Apply For Guild Mortgage?
Step 1:
If you by chance live in the vicinity of a branch location, you can always begin by going into that location and speak directly with a loan officer to get the process started.
Step 2:
Once you have a property in mind and have been in contact with a loan originator, from there, be aware that you will need to supply the following documents to get a head of the process and make your loan go as smooth as possible and as quickly as possible.
Step 3:
You will need to provide a 2-year employment history, which you will need to provide most recent pay stub and the most recent 2 years of W2's.
Step 4:
If you are self-employed, make sure you provide signed federal tax returns with all schedules, including K-1's if you own more than 25% of your company along with a current profit and loss statement and balance sheet. This will need to be for the most recent 2 years. If you are currently renting, make sure you provide your landlord's name, address, and phone number.
If you were living rent free in the past 2 years, just make sure you complete your application correctly. Depending on what type of assets/funds to close you will be using, there are so many different types of documentation you would need to provide.
Step 5: 
If it is simple and the funds to close are coming from your bank account, make sure you send them 2 full months (60 days' worth) of bank statements reflecting; account number, your name, your address, bank name, and bank address. You will need a copy of your full Purchase Contract, also known as REPC or Sales Contract, and if you put a deposit on the property, you will need a copy of the cancelled earnest money check and a bank statement showing it has cleared your bank account.
These are the general items you should have once you are meeting with your loan originator or uploading documents to their website after your initial loan application has been completed.
Once these documents are received, the underwriter will review all documents and either give you a clear to close or request further documentation to ensure that your loan will not be declined or otherwise in jeopardy. Once your loan is clear to close, your real estate agent and loan originator will schedule your closing and you will be on your way to be a homeowner.
Alternatives Lenders For Consideration
We've summarized some of the most popular mortgage lenders which can use as an alternative to the Guild mortgage:
According to the Home Mortgage Disclosure Act data, Caliber Home Loans is among the highest-ranking mortgage lenders in the United States of America and its available in all 50 states. Caliber Home Loan carries out its services through independent mortgage brokers and loan officers and also provides a substantial educational expedient for military borrowers as it emphasized serving military members.
Caliber Home Loan offers a wide range of home purchase loans, conventional loan, Jumbo loan, refinance loan, and fixed and adjustable mortgages.
Also, Caliber provides government-backed-up mortgages from the Department of Veteran Affairs, United States of America Department of Agriculture, and the FHA, including a 230(k) renovation loan. Since government agencies back up these loans, it allows for a down payment, lower credit scores and income.
To obtain a mortgage from Caliber Home Loan, you need to have a good credit score. A minimum credit score of 620 for a conventional loan and VA loan, 700 for jumbo loan and a minimum credit score of 580 for Federal Housing Administration loans.
Caliber Home Loan received 308 mortgage complaints from the consumer financial protection in 2019 and was also rated 2 0ut of 5 stars by J.D. Power in 2019.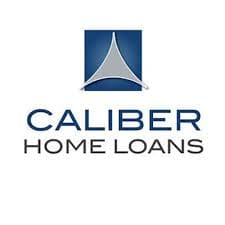 Guaranteed Mortgage is one of the top-rated lenders in the industry. With the headquarter located in Chicago and licensed to lend in all the 50 states, this Bank provides a superb online mortgage experience with a unique digital application process. The Bank has an excellent reputation for an outstanding competitive rate and good customer service.
Guaranteed Mortgage offers both governments backed-up loans and conventional loans for purchase and refinance. Some of the loan products this bank offer include; Federal Housing Administration Loan, Jumbo Loan, Fixed-rate mortgage, Adjustable-rate mortgage, USDA mortgage, VA loans, and interest-only Mortgage.
To obtain a loan at Guaranteed Mortgage, you need to have a good credit score. However, Guaranteed Mortgage has a very flexible credit score requirement. For Federal Housing Administration and Veteran Affairs Loan, a minimum credit score of 580 is sufficient. Borrowers who want to obtain a Conventional Loan will need at least a credit score of 620 or higher, while for a USDA loan, the borrower must have at least a credit score of 640.
In 2018, Guaranteed Mortgage had a rating of 2 out of 5 stars in the U.S. Primary Mortgage Origination Satisfaction Study by J.D. Power and an A+ rating by the Better Business Bureau.
New American Funding Mortgage is ideal for individuals looking for safe and secure loans backed by the government. To be eligible for this loan, you will need to have a minimum credit rating of 700, and the minimum down payment is 3%. The lender was founded in 2003 in California, and it has, from its humble beginnings, grown to become a top lender in the US. New American Funding is present in 48 states and has over 200 branches.
Some of the loan options provided by the lender include FHA, USDA, and VA government-backed loans. Jumbo loans, refinance loans, interest-only loans, and purchase loans. They also provide individuals with access to community loans that may not be provided by non-bank lenders. It is rated as a top 30 National lender in the US and enjoys a large market share in the state of Texas. You can start the loan application process online or in person, but the lender employs a physical underwriting process as it enables them to reach underserved markets.
New American Funding Mortgage is rated A+ by the Better Business Bureau. This should put your mind at ease if you want to do business with this highly-rated lender. 
Guild Mortgage provided loans only to purchasers of homes built by American Housing Guild which built over 20,000 homes. They perfected their business by government FHA loans for first-time homebuyers and then began working with Ginnie Mae which put them on the map as one of the up and growing mortgage companies in the early 60's.
Guild Mortgage Company avoided the sub-prime market and emerged from the downturn healthy and strong and now they have more than 4,000 employees, and 349 branches and satellite offices in 31 states. Guild Mortgage has highly trained loan professionals who are experienced in government-sponsored programs such as FHA, VA, USDA, low down payment assistance programs, Conventional, Jumbo, and Renovation loans as well as niche products for customer specific needs.
As of the end of 2017, Guild Mortgage serviced more than 190,000 loans, which totaled $38.6 billion. As of September 30th, 2018, Guild Mortgage reached a record of $12.75 billion which is up 9.3% from the same time period in 2017. Guild Mortgage is rapidly increasing every year as one of the best companies to work with as a mortgage lender.
Every customer can have the opportunity to either go directly into a branch office, online services, and even mobile apps that make it easy to apply for a new mortgage, keep track of their home purchase or refinance in process, such uploading loan documents, signing disclosures and even keeping in contact with their loan originator or their operations team on the status of their new home loan. They can even go online after their loan has funded and be able to make easy online payments.
Their website is easy to use and very informative. Even daily, they are trying to make changes and better themselves to make it that much easier for their clients.