Reali (Lenda) Mortgage Review
Reali (Lenda) mainly focus' on refinances and benefiting the borrower with a better interest rate, loan term, or consolidating debt. The average credit score they work with is 695 but they are more than happy to help you out with advice on what you will need to do to increase that.
If you currently have a terrible mortgage you are in, Lenda would be a great option to refinance. They are able to work with your credit, if needed, they have loan options if you don't have equity in your property, their rates are better than most mortgage companies, they have no lender fees, and their customer service is out of this world. If you want a smooth process, wonderful people to work with, and want to have everything told to you upfront, Lenda is the mortgage company you want.
– Fixed / Variable Mortgage
Products, Fees, and Conditions
Lenda offers 10, 15, 20, 25 and 30 year fixed loan programs ranging from Conventional, FHA, VA, and USDA. You can either use these programs for a new home purchase or a rate and term refinance, which is a refinance of your current mortgage to either better your rate or your terms without getting cash back, or you can apply for a cash-out refinance, which can also better your rate and/or terms but you can also consolidate your debts to be paid at closing or get cash back at the closing table depending on how much equity is in your home.
Lenda, like some mortgage companies, offers a refinance option called a HARP loan. A HARP loan is better used for a borrower that has little to no equity in their home and needs to better their loan terms, rate, or to remove mortgage insurance. This product also helps borrowers that don't have the best credit scores.
How to Apply For Reali Mortgage?
Step 1:
Here are the main steps you should be aware of, including the relevant forms you should fill on the website:
Step 2:
After completing your loan application online, you will be contacted within 1 business day by a mortgage loan advisor.
Step 3: 
At that point credit will be pulled and they will discuss your options.
Step 4:
Once you have a loan program and rate selected, you will need to provide them with income and asset documentation.
Step 5:
Depending on your employment or asset situation, you may be required to provide additional documents.
Lenda does request full federal tax transcripts from the IRS to make sure there are no other obligations you have to pay for. You will not have to pay any fees up front other than the $500 appraisal fee. There are no other fees included in the loan or outside of the loan. You are fortunate to be able to go online and get an estimated fee sheet that will reflect all closing costs.
After that, the closing table is the next step. Lenda will schedule the closing with the borrower, realtors, and the title company. Even if the borrower is in another state than where the property is located, Lenda will schedule for a mobile notary to come to the borrower to sign documents.
Lenda's average loan from start to finish is within 30 days but if deadlines are an issue, they will make sure that closing date is met earlier.
We've summarized some of the most popular mortgage lenders which can use as an alternative to the Lenda mortgage:
According to the Home Mortgage Disclosure Act data, Caliber Home Loans is among the highest-ranking mortgage lenders in the United States of America and its available in all 50 states. Caliber Home Loan carries out its services through independent mortgage brokers and loan officers and also provides a substantial educational expedient for military borrowers as it emphasized serving military members.
Caliber Home Loan offers a wide range of home purchase loans, conventional loan, Jumbo loan, refinance loan, and fixed and adjustable mortgages.
Also, Caliber provides government-backed-up mortgages from the Department of Veteran Affairs, United States of America Department of Agriculture, and the FHA, including a 230(k) renovation loan. Since government agencies back up these loans, it allows for a down payment, lower credit scores and income.
To obtain a mortgage from Caliber Home Loan, you need to have a good credit score. A minimum credit score of 620 for a conventional loan and VA loan, 700 for jumbo loan and a minimum credit score of 580 for Federal Housing Administration loans.
Caliber Home Loan received 308 mortgage complaints from the consumer financial protection in 2019 and was also rated 2 0ut of 5 stars by J.D. Power in 2019.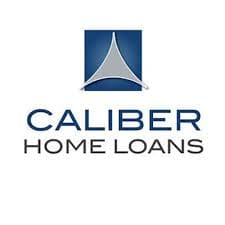 Quicken Loans is best suited for the borrower who embraces technology, who meets reasonable standards for credit score (620 – 740), and can qualify based on their income and ability to demonstrate down payment and reserve requirements for Quicken Loans' programs. If you have low credit scores or unverifiable income, Quicken Loans is probably not where you would go for your financing. Otherwise, they are the industry gold standard.
Quicken Loans is a major nationwide lender with a variety of loan options that can meet almost any customer's needs. Quicken Loans has an abundant and robust online presence. You apply from your phone, your iPad, any mobile device, as well as your computer and conduct the entire process online. There are many calculators and resources to help any borrower on their web site.
Quicken Loans does not have to boast about its Customer Service ratings (usually obtained by internal polling of customers) – it is a widely respected company by both consumers and major and minor ratings agencies (BBB.com, JD Powers & Associates, ConsumerAdvocate.org, etc.). Negative ratings can be found, but they are in the minority. 
LendingTree's concept is unique but should be understood for what it is – a referral source for lenders. The consumer will not get their loan directly from LendingTree.
Due to the variety and depth of its financing and related options, one can find virtually every type of loan, as well as the lenders which fund those loans, without having to sort through hundreds of lenders.
Their proprietary Mortgage Rate Competition Index makes it easy to see which lender offers the lowest cost financing. This can save tens of thousands of dollars over the lifetime of the loan and may be worth extra credit pulls and incessant calls and texts.
LendingTree bills itself as an online exchange or marketplace for financing and it is, in that it makes the process of finding a lender simpler for the consumer, by aggregating the lenders suited for their request and their profile in one place.
Consumers would be advised to read all the fine print and ask about everything before providing their information. This is easily done by calling them at 1-800-813-4620. 
Reali (Lenda) – About The Lender
Lenda began their journey in the summer of 2014 and since then, they have processed $60 million in just 3 of the states they offer their business to. Lenda is an onlineonly company with 16 employees based out of San Francisco, California. All transactions are done via their website, telephone or email. They do business in 12 states but are currently working to be licensed in all others.
Lenda has been said to be one of the best new online mortgage lenders of 2018. Their online services offer everything from learning about what a mortgage is, the types of mortgages best fit for your situation, to creating your own account either to look at the status of your current loan, upload documents, and keep in touch with your loan officer during the process of your loan. Lenda makes your home purchase and refinancing sufficient, fast, and convenient for the borrowers at all cost.