How Does LoanDepot Works?
LoanDepot is a major nationwide lender with a variety of loan options that can meet almost any customer's needs. LoanDepot has an abundant and robust online presence. You can apply in person, from your phone, as well as your computer and conduct the entire process online. Their preferred method seems to be by phone – they pride themselves on their "high touch" service. There are many resources to help any borrower on their website, which is www.loandepot.com/.
In addition to home purchases, LoanDepot also refinances properties – you can get a "rate and term" (also known as no-cash out) refinance, or you can take equity out of your home with a cash-out refinance. They do interest-only loans and construction loans, as well.
For those who don't own a home or need a mortgage, unsecured personal loans up to $35,000 are available. This is highly unique in the industry.
LoanDepot is best suited for the borrower who can deal with technology and who meets reasonable standards for credit score (620 – 850), can qualify based on their income and demonstrate down payment and reserve requirements for LoanDepot's programs.
LoanDepot Experience & Satisfaction
LoanDepot is a US residential mortgage company, headquartered in Foothill Ranch, California. The company operates a number of retail branches and does business in all 50 states, Washington DC and four territories (American Samoa, Guam, the US Virgin Islands and Puerto Rico).
You do not have to have the highest credit scores or significant cash down payment for their loans.  LoanDepot has a solution for most borrowers, including some that require no cash down.
In 2017, LoanDepot ranked 2nd in overall funded mortgage volume among the top 75 lenders, according to respected industry publisher the "Scotsman Guide".  Their 6000+ employees closed over 136,292 loans and a total of over $35 billion in volume out of 180+ locations.  The majority – approximately 85% – was retail volume, where they originate and close the loan directly with the customer.
LoanDepot is committed to leading the lending industry into the next generation of modern lending, which will be the result of making significant reinvestments in proprietary technology.  Their marketing platform, credit and risk models, and dynamic product delivery systems empower consumers with access to credit.
On Loan Depot Secure Website
– Fixed / Variable Mortgage
Reputation - Customer Ratings & Complaints
A+ on BBB: BBB assigns ratings from A+ (highest) to F (lowest). BB ratings are based on information in BBB files with respect to factors such as business's complaint history with BBB, type of business, time in business, transparent business practices and more.
3.82/5  on BBB customers reviews (1407 reviews): BB customer reviews allow customers to post positive, negative or neutral reviews based on lender's experience.
3.7/5 on Trustpilot (3108 reviews) TrustScore is also an overall measurement of reviewer satisfaction, represented numerically from 1 to 5.
 J.D Power: LoanDepot mortgage got 844 points out of 1000 points available – a bit lower than the industry average. We considered 2020 J.D. Power's primary mortgage as well as J.D. Power's claim satisfaction survey.
 J.D Power offers the most comprehensive and independent study of customer satisfaction. The study aims to help consumers and issuers to understand user opinions and ratings of the largest mortgage origination companies. It covers customer satisfaction, terms,  communication, transparency and more.
Products, Fees, And Conditions
LoanDepot has a full complement of 27 mortgage products, many of which are offered by most lenders but several of which are proprietary or unique to them, such as their 40-year, interest only loan.
LoanDepot does not offer loans for people with alternative credit or income that is challenging to document.
LoanDepot's fees are up to $1,595 for all loans, which includes processing, underwriting and credit report fees.  They quote rates with no origination fee, but for certain loans, such as FHA, VA and USDA, there may be an up-front insurance premium or guarantee fee, which are charged by the respective agencies.
Following is a brief description of the mortgage products you can find at LoanDepot.
For those who want a steady interest rate and consistent payments over a long period of time, providing peace of mind and a consistent budget . Features of fixed rate mortgages include:
3% – 5% minimum down payment for qualified borrowers.
No private mortgage insurance (PMI) required with 20% or more down.
Renovation loans with as little as 5% down.
Closing cost credits up to 3% allowed from the seller.
Regular, qualified income required.
Minimum credit score is 620.
Maximum loan is $453,100 – $679,750, depending on property location.
Best for those who plan to live in their home for 5-10 years.
ARM (Adjustable Rate Mortgage) is a home loan with an interest rate that changes after an initial fixed period that include 3 years, 5 years, 7 years and 10 years.  In other words, these loans have interest rates which are subject to change during their life.  After the first three, five, seven or 10 years. the rate changes annually, subject to caps to the increases.
You will always see these expressed with the fixed period, then a slash, followed by the frequency, in years, in which the loan will adjust after the fixed period.  A 3/1 ARM is fixed for three years, then adjusts annually, a 5/1 ARM is fixed for five years, then adjusts annually, and so forth.  One of these ARMs may be for those who…
Believe they will be in the home for the short-to-medium term.
Want to purchase a higher-priced home than they could with a fixed rate loan.
Want to have lower payments than they would have with a fixed rate loan, in order to maximize cash flow.
Are not concerned about the ability to pay if interest rates rise later.
Have a minimum credit score of 620.
Have at least 5% to put down.
Want an interest rate that is lower than for a 30-year fixed rate.
These loans are well-suited to those who have limited funds for a down payment or whose credit history is not pristine.  They reduce the barriers to entry into the housing market by featuring low down payments, flexible credit requirements and more purchase power.  An FHA loan may be right for those who…
Need a down payment as low as 3.5% of the purchase price.
Have a credit score as low as 580.
Need more flexible underwriting requirements than for conventional loans.
Need seller assistance of up to 6% of the purchase price.
Need a "renovation" loan that will provide funds for fixup after purchase.
Also, LoanDepot offers 3/1 and 5/1 FHA ARMS, for those who believe they will not be in their home for the long term or who need lower rates in the early years of the mortgage. These work the same as the agency and jumbo ARMS.
Eligible veterans can obtain 100% financing using their VA eligibility, to a maximum loan of $679,750, depending on the location of the property. No down payment required.  Higher loan amounts can be achieved with a small down payment.  30-year fixed rate loans are the most commonly used VA mortgage program.  A VA loan might be the best loan for those who:
Are current or ex-military personnel.
Are a surviving spouse of an ex-military personnel.
Served 90 or more days on active duty during war time or 181 days in peace time and were honorably discharged. This is waived if the Veteran was discharged due to a service-related disability.
Served in the National Guard for six or more years.
Have no money for a down payment but can make the monthly payments.
Want a loan with no PMI (Private Mortgage Insurance).
Need fewer credit restrictions.
Need seller Assistance up to 4% of the purchase price.
Easy refinancing with the VA Streamlined refinance program.
Need additional funds to make energy or other home improvements after purchase.
You have a minimum credit score of 580
Loan Depot offers 3/1 and 5/1 ARMs for those who believe they will not remain in their home for the long term, or who wish to have a lower interest rate in the early years. These ARM loans work in the same way as the Agency or Jumbo ARMS.
How to Apply For a Mortgage With LoanDepot?
Step 1:
LoanDepot's web site is short on explanation about the process, but offers and extensive "Knowledge Café", where you can learn the basics about what to do and not to do, an explanation of terminology, what to expect in the process, etc.
Step 2:
There are eight calculators where you can determine whether a Fixed or an ARM loan is best, a payment calculator, an FHA Calculator, a VA Calculator, an interest savings calculator (when refinancing), an affordability calculator, and more.
Step 3:
The following description of the process could be useful, considering that the process is nearly the same across lenders and technology platforms:
Step 4:
 Track down your income documentation, bank statements and other legal documentation that will be needed during the process.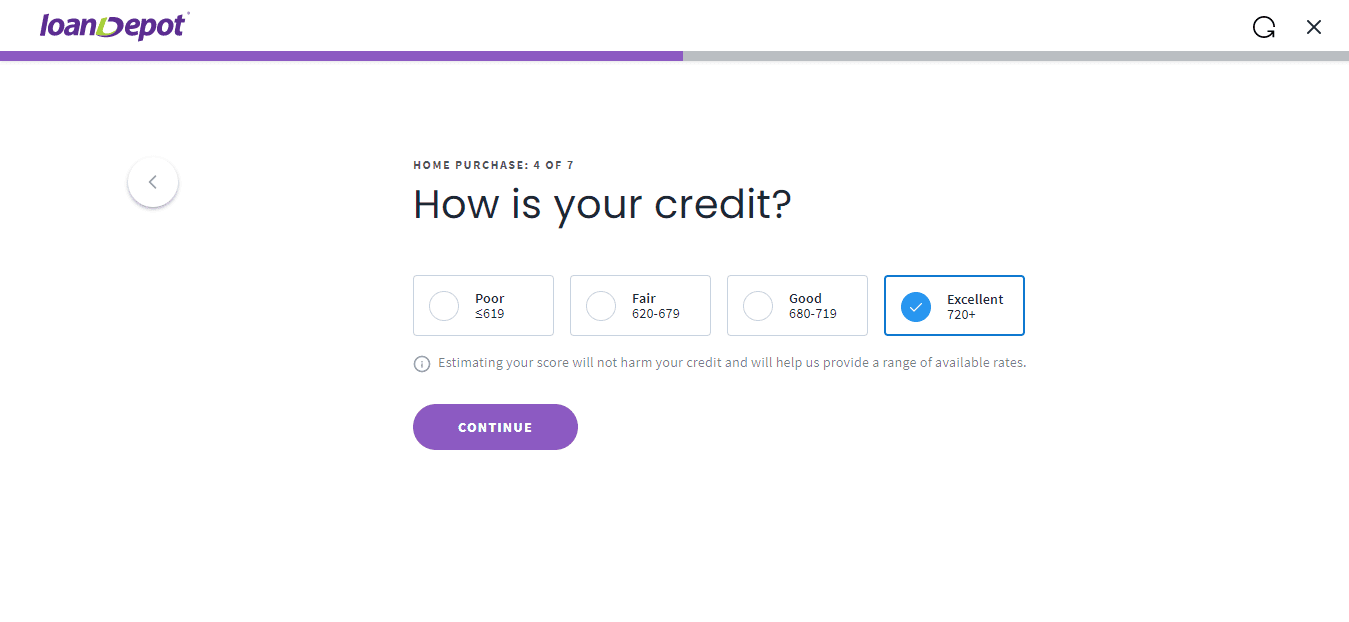 Step 5:
Start with your salary, self-employment or other income, multiplying it by 29%. The goal is that your total housing expense would not exceed 29% of your gross income.  In fact, the agencies and LoanDepot will approve loans with housing expense greater than 29% of your monthly gross income, but that is a good place to start.  At this point, engage the services of a professional loan officer, who can help guide you through income qualifying.
Step 6:
 This will tell the seller you are serious and will assure the seller that you will be able to close on the agreed terms.
Step 7:
 Most of this work is done by LoanDepot, with you supplying documentation as it is requested.
Step 8:
If approved, you will sign the final closing documents and will become a homeowner!
We've summarized some of the most popular mortgage lenders which can use as an alternative to the LoanDepot mortgage:
Also known as Reali Loan, founded in 2011, headquarter in San Francisco and available in 12 states only, Lenda Mortgage is one of the top-notch lenders in the lending industry. The Bank has no physical branch; this implies that all the lending process is done solely online, and the application process is fast. This Bank provides an easy, transparent and free of fees and commission home loans. Reali also provides loans for both investment and residential properties.
Lenda Mortgage offers refinance loan, purchase loan, and fixed-rate loan of 15 years and 30 years. However, at this time, the Bank does not provide the following loans; jumbo loans, adjustable-rate, home improvement loan, home equity loan, or government-backed loans.
To obtain a Lender Mortgage loan, the borrower must have a minimum credit score of 620 and a minimum down payment of 5 %.
Pre-qualification for a loan at Lender Mortgage only takes a few minutes, and this will give an overview of the type of Mortgage you are qualified for. To be pre-approved for a loan, the borrower will need to provide information about their down payment, very important and submit pay stubs.
Overall, Lenda Mortgage has outstanding reviews from customers and was rated A+ by the Better Business Bureau.
According to the Home Mortgage Disclosure Act data, Caliber Home Loans is among the highest-ranking mortgage lenders in the United States of America and its available in all 50 states. Caliber Home Loan carries out its services through independent mortgage brokers and loan officers and also provides a substantial educational expedient for military borrowers as it emphasized serving military members.
Caliber Home Loan offers a wide range of home purchase loans, conventional loan, Jumbo loan, refinance loan, and fixed and adjustable mortgages.
Also, Caliber provides government-backed-up mortgages from the Department of Veteran Affairs, United States of America Department of Agriculture, and the FHA, including a 230(k) renovation loan. Since government agencies back up these loans, it allows for a down payment, lower credit scores and income.
To obtain a mortgage from Caliber Home Loan, you need to have a good credit score. A minimum credit score of 620 for a conventional loan and VA loan, 700 for jumbo loan and a minimum credit score of 580 for Federal Housing Administration loans.
Caliber Home Loan received 308 mortgage complaints from the consumer financial protection in 2019 and was also rated 2 0ut of 5 stars by J.D. Power in 2019.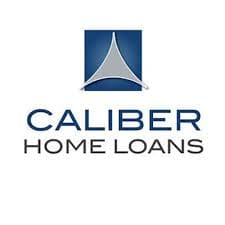 Sofi Mortgage is a solid loan partner for the best loans in the market. The name Sofi is an abbreviation of two words, "Social" and "Finance." The Company specializes in personal finance, and their products are geared towards providing financial empowerment for individuals seeking loans. They require a minimum credit score of 660 and a minimum down payment of 10% for customers seeking to collect a loan. They provide full digital support for clients and do not require private mortgage insurance for jumbo loans.
Some of the loan plans offered by the provider include Jumbo loans, adjustable-rate mortgage, FHA loans, VA loans, cash-out refinance, and fixed mortgages. The initial process to get a loan can be started online, and once the preapproval has been passed, you will be assigned a loan officer who will work you through the loan process.
If you would like a quote for rated and fees, you will need to fill out a form online because Sofi mortgages do not have any available quotes on their website. It has an A rating from the Better Business Bureau, which is a testament to the company's efficiency in delivering on its promise. Sofi Mortgage is a trusted market leader in the lending space.
Like many mortgage companies which have been recently established, LoanDepot has taken advantage of technology advances to start and grow its business.  Founded in 2010, LoanDepot grew rapidly and is one of the top lenders by volume.  Unique among non-bank lenders, in 2015, LoanDepot expanded into the personal loan arena, funding unsecured loans up to $35,000.
This allows them to improve customer retention and take advantage of opportunities to cross-sell outside of mortgage products.  This strategy also allows LoanDepot to take advantage of younger borrowers' distrust of legacy lenders.