Who Should Consider Quicken Loans?
Quicken Loans is best suited for the borrower who embraces technology, who meets reasonable standards for credit score (620 – 740), and can qualify based on their income and ability to demonstrate down payment and reserve requirements for Quicken Loans' programs.  If you have low credit scores or unverifiable income, Quicken Loans is probably not where you would go for your financing.  Otherwise, they are the industry gold standard.
Quicken Loans is a major nationwide lender with a variety of loan options that can meet almost any customer's needs.  It has an abundant and robust online presence.   You apply from your phone, your iPad, any mobile device, as well as your computer and conduct the entire process online.  There are many calculators and resources to help any borrower on their web site.
On Quicken Loans Secure Website
– Fixed / Variable Mortgage
Reputation - Customer Ratings & Complaints
Quicken Loans offers all the standard mortgage programs – not trying to be all things to all people.  However, they had added their own twist to the programs they offer – such as the "YourGage"
Following are the main loan programs offered:
30 year, Fixed Rate mortgage – is the most popular loan type, due to its low payment that doesn't change until it is paid off.
15 year, Fixed Rate mortgage – allows a lower rate and the ability to pay far less interest over the life of the loan.
5/1 and 7/1 Adjustable Rate mortgages – these offer the lowest interest rates for the initial fixed-rate period (five or seven years), allowing the borrower to maximize their monthly cash flow or afford a more expensive home.
Jumbo Loans – fixed rate and adjustable rate mortgages are available for loan amounts over $453,100 and up to $3 million.
YourGage – the unique mortgage that allows a mortgage to be custom-tailored to the term desired by the borrower.
Fixed and Adjustable Rate, government insured or guaranteed loans, which allow lower interest rates and smaller down payments than most conventional loan programs. These include FHA, VA, USDA, FHA and VA Streamline loans.
Reverse Mortgages – this is a type of loan that is growing in popularity among the aging population, because they allow  to obtain a mortgage that allows them to live in their home and make no mortgage payment by utilizing their built-up equity. In some cases, a reverse mortgage may even provide an income to the borrower.
Quicken Mortgage Pros & Cons
The Quicken Loans business model is one that is entirely online and, to the extent the customer wishes, mobile, through Quicken Loan's Rocket Mortgage mobile app.  There are no Loan Officers and no branch production offices.  Quicken Loan's motto is that they are "Obsessed With Finding a Better Way – For Our Clients, for Our Community, and For Our Team Members".
The "Better Way" for the clients includes offering the right mortgage for them, making the status of their loan available 24/7 and by saving them time by using state of the art technology.  While there are no branches or loan officers, each borrower is assisted by Quicken Loans' inside customer service reps.
In addition to stepping up the technology game, Quicken Loans offers what they call "Rate Shield Approval", which allows a client to lock the interest rate for up to 90 days, even if they have not yet identified a property to purchase.  Quicken further promises that if the interest rate rises, the rate will not go up, but if the rate falls during the process, they will reduce the rate.
The borrowers obtain their underwriter approval as part of the Rate Shield Approval, so that they can make an offer that is perceived by a seller as the same as cash.  This affords Quicken Loans a distinct competitive advantage, especially in tight real estate markets.
Quicken Loans retains the ownership and servicing rights to nearly 100% of their loans, so for the life of the loan, the borrower will deal exclusively with Quicken Loans.
How to Apply For a Mortgage With Quicken Loans?
Quicken Loans strives to make the process be as stress-free as possible. Today's technology makes this possible.  Quicken Loans provides the technology, borrower education and customer service to make that happen and that is how Quicken Loans has become the highest volume lender in the country, with the highest ratings for mortgage originations by JD Power & Associates.
The mortgage process is as follows:
Borrowers 
The loan is assigned to a Quicken Loans Home Loan Expert for follow-up.
Online calculators (Refinance, Purchase, Home Affordability and Amortization) and the assigned Home Loan Expert help borrowers choose the best home loan option.  Comparisons of the costs, rates and benefits are made available so that borrowers can understand the long-term costs of the financing they choose.
The borrower has the ability to customize their mortgage – for example, if he or she plans to obtain a fixed rate loan, they are not locked into the stand 15 or 30-year term but can choose a term from 8 to 29 years. Quicken Loans calls this their "YourGage" program.
Information about income, assets and credit is verified throughout the process. 
The borrower sends information online and can communicate regularly with their Home Loan Expert, including after hours.  The borrower is regularly provided with real-time updates.
Again, flexibility is a hallmark of the Quicken Loans process.  Borrowers can close the loan on their terms – when and where they wish. 
They receive their documents and details before signing and schedule the closing online.
Quicken Loans offers low-or-no-cost options that the borrower can use to pay their mortgage – they can pay on a one-time basis, through automatic payments directly from their checking account and may even make bi-weekly payments without doing so through a third-party.
One of the common problems relating to the servicing of the loan after closed is making sure that the insurance and tax information is up-to-date.  Quicken Loan's system allows easy access to insurance and tax information, so the borrower can manage this important function.
Quicken Loans Inc. is the largest home mortgage lender in the United States by volume.  Headquartered in Detroit, Michigan, the company closed $400 Billion in mortgage loans from 2013 through 2017.  It is listed by JD Power & Associates as one of the two top lenders for 2017, in its customer satisfaction survey, for both loan origination and loan servicing.
Quicken Loans is not a bank and therefore doesn't have to depend on deposits to make funds available for its loans.  Quicken Loans does not have a branch system – all loans are originated and funded online.  Quicken Loans and its family of companies achieved its volume milestone through the efforts of its 24,000 full-time employees, 17,000 of which are located in Detroit.
The company has been the recipient of many industry awards and recognitions, including for its IT prowess and for being a great place to work.
Quicken Loans Inc. is a privately held company, a brand of Intuit, the well-known developer of tax and accounting software.  Its motto is "Obsessed with Finding a Better Way – For Our Clients, for our Communities, and for Our Team Members."
Alternatives Lenders For Consideration
We've summarized some of the most popular mortgage lenders which can use as an alternative to the Quicken Loans mortgage:
Guaranteed Mortgage is one of the top-rated lenders in the industry. With the headquarter located in Chicago and licensed to lend in all the 50 states, this Bank provides a superb online mortgage experience with a unique digital application process. The Bank has an excellent reputation for an outstanding competitive rate and good customer service.
Guaranteed Mortgage offers both governments backed-up loans and conventional loans for purchase and refinance. Some of the loan products this bank offer include; Federal Housing Administration Loan, Jumbo Loan, Fixed-rate mortgage, Adjustable-rate mortgage, USDA mortgage, VA loans, and interest-only Mortgage.
To obtain a loan at Guaranteed Mortgage, you need to have a good credit score. However, Guaranteed Mortgage has a very flexible credit score requirement. For Federal Housing Administration and Veteran Affairs Loan, a minimum credit score of 580 is sufficient. Borrowers who want to obtain a Conventional Loan will need at least a credit score of 620 or higher, while for a USDA loan, the borrower must have at least a credit score of 640.
In 2018, Guaranteed Mortgage had a rating of 2 out of 5 stars in the U.S. Primary Mortgage Origination Satisfaction Study by J.D. Power and an A+ rating by the Better Business Bureau.
LoanDepot is a US residential mortgage company, headquartered in Foothill Ranch, California. The company operates a number of retail branches and does business in all 50 states, Washington DC and four territories (American Samoa, Guam, the US Virgin Islands and Puerto Rico).
In 2017, LoanDepot ranked 2nd in overall funded mortgage volume among the top 75 lenders, according to respected industry publisher the "Scotsman Guide". Their 6000+ employees closed over 136,292 loans and a total of over $35 billion in volume out of 180+ locations. The majority – approximately 85% – was retail volume, where they originate and close the loan directly with the customer.
LoanDepot is committed to leading the lending industry into the next generation of modern lending, which will be the result of making significant reinvestments in proprietary technology. Their marketing platform, credit and risk models, and dynamic product delivery systems empower consumers with access to credit.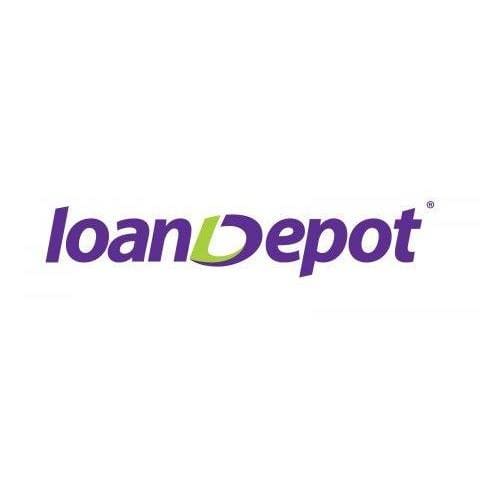 When looking over this bank and all of their products, services, customer awareness, reviews, and above all, their fantastic work ethic, even though this company has not been open for as long as some major big named companies have been, this bank has been open long enough with nothing but great reviews, wonderful products, and even better service.
For a bank to not have any complaints to the big consumer companies after 22 years is and should be a phenomenal accomplishment.  
Quicken Loans – About The Lender
Quicken Loans Inc. was founded in 1985, as Rock Mortgage and was renamed Rock Financial Corp. in 1987.  In 1988, the founders took the company public.  In 1999, Intuit Inc., makers of Quicken, Quickbooks and TurboTax accounting and tax software, purchased the company and folded it into its Quicken Mortgage division.
In 2002, the founders and a group of investors re-purchased the company.  While the company had already begun to evolve away from the traditional mortgage lender mode to doing loans online, the re-purchase accelerated that change in trajectory.
In 2007, the company consolidated most of its operations in downtown Detroit and in 2008, the company purchased One Reverse Mortgage, headquartered in San Diego, and entered the reverse mortgage market.
Like all mortgage lenders, during the financial crisis of 2008 and onward, Quicken Loans retrenched and ceased originating certain types of loans (2nd mortgages, Home Equity Lines of Credit, deferred interest loans, etc.), but kept its focus on the online origination of traditional mortgage products.
In 2016, the company unveiled Rocket Mortgage, a truly online lender.  The technology utilized allows it to verify employment and income, and bank balances and obtain credit directly from the sources of that information so that consumers do not have to provide those documents in paper form.  This can greatly streamline the process, dramatically speeding it up and eliminating roadblocks, which improves customer satisfaction.