If you're wondering how to get a personal loan, you've come to the right place.
Why anybody would want a personal loan could be for many different reasons.  Perhaps you've set your eyes on that new car model that just came out of the dealership. 
Or perhaps there's a big personal celebration that's about to take place.  A personal loan can be a fast and efficient way to help you realize your dreams sooner.
How To Get a Personal Loan in 6 Steps
Here are the steps you should take in order to get a personal loan, especially if you would like to get a good rate and having the amount you need:
1. Understand Personal Loan Basics
A personal loan is an installment loan with a fixed rate and generally, you don't need collateral or security to get one.  The principal usually ranges from $500 to $100,000 and most lenders would require a short payment period.
It comes with a set of monthly payments – you pay the same amount every month – and a date when you need to fully pay the loan.  Lenders will use their own computations and look at your creditworthiness to set your interest rate.
People use a personal loan for different purposes, the most common of them are for consolidating other debts such as multiple credit cards or to pay for a one-time, big-time expense like a funeral.
What's New In 2023?
In the recent past, lenders would simply check your credit score, examine your tax returns and get your employment details to be able to decide whether to give you a loan or not.  They will use the same factors to determine how much interest they will charge.
Lately, there are new sources for personal loans.  They are more modern, aggressive and technology-driven.  They use non-traditional factors to make their lending decisions.  Now, they will even look at your SAT scores and your social media accounts.  Significantly, it is quite easier now to get a personal loan than during the time when the players were just credit unions and traditional conservative banks.
Personal loans vary in size (principal amount) and term (length of repayment period).  Believe it or not, there are personal loans that extend to years. In contrast, there are loans – such as payday loans –  that become due in just a couple of weeks after you have borrowed the money.
How Personal Loan Interest Works
The catch is, if you pay back a payday loan within that small window of time, the lender won't charge you interest.  But of course, they might charge you something different, like an origination fee, for them to make some money.
Be careful of some personal loans.  Some of them will start accruing interest at once.  This would include some installment loans so check very carefully.
The amount of your monthly payment will depend on the size of your loan and the lender's interest rate for you.  Some lenders will let you get away with a slightly lowered interest rate when you sign for a longer term.
There's a way for you to tell whether it's better to choose the lower interest rate for the long term or the higher interest with a shorter period.  Just find a good personal loan calculator and punch in the numbers – many of them are available online for free.  What's the key point for all this?  Avoid borrowing anything beyond what you are capable of paying back.
2. Check Your Credit Score
Let's jump right in: the better your credit score is, the higher your chance for qualifying for a personal loan and a lower interest rate (Check our loan prequalification calculator).  So, evaluate your creditworthiness by checking your credit score (It's free!).  In general, credit scores fall into these categories:
720 and higher: Excellent credit
690-719: Good credit
630-689: Fair or average credit
300-629: Bad credit
Here's the trick: do what you can to build up your credit score before you apply for a loan.  The biggest factors that pull your credit score up or down are on-time payments and the total credit you've used relative to your total credit limit.  So, get your free credit report and dispute any errors it may have. If you fall in the bad credit category – you should look for personal loans for bad credit borrowers.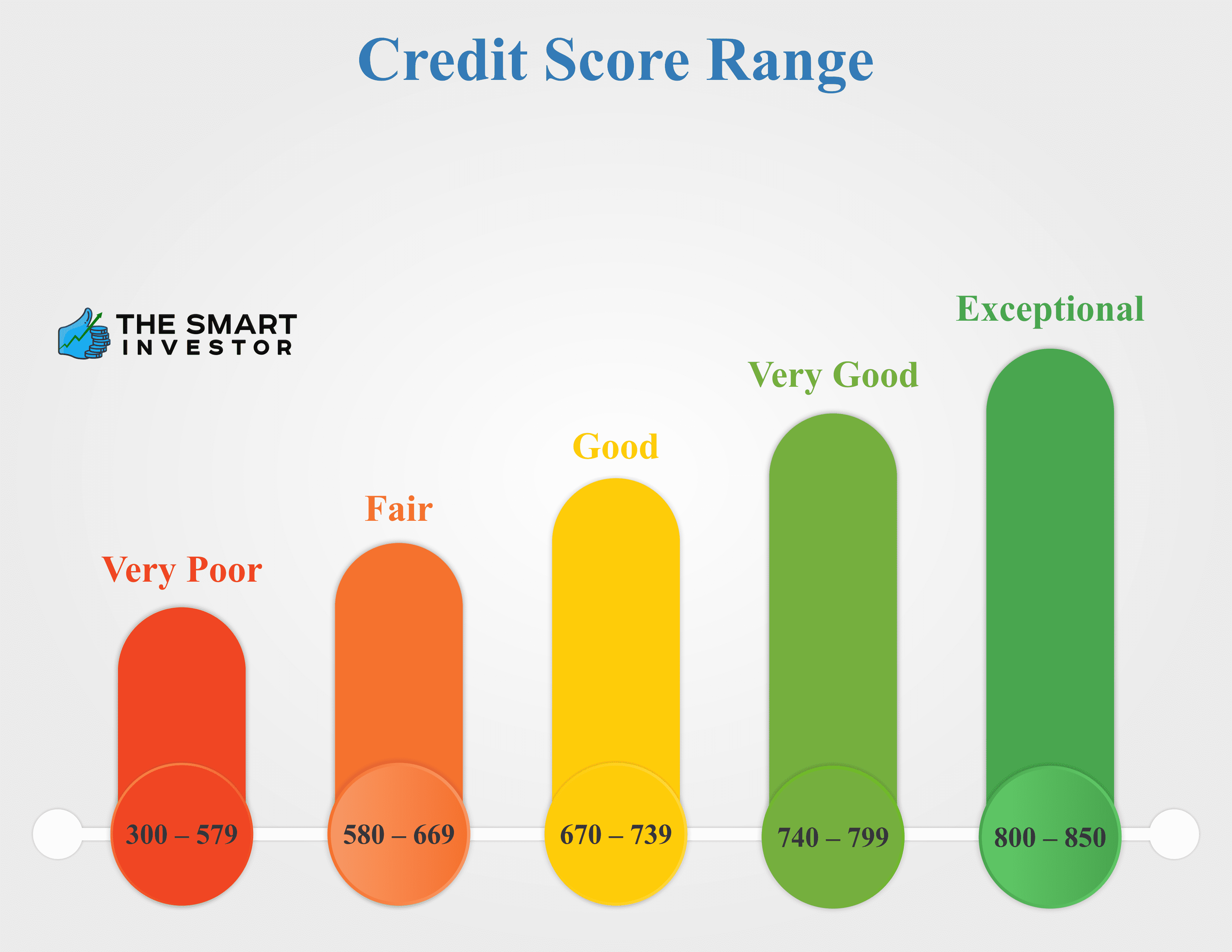 3. Shop Around And Short-List Lenders
Do not for a moment believe that all loans are expensive. As soon as it occurs to you that you "need a loan", you should already be thinking about how to get the lowest interest rate available to you.  In many cases, there will still be enough time for you to do ample research and to shop around for offers.
The great thing is that even borrowers with below-average credit would be able to get reasonably-affordable loans from online lenders and peer-to-peer lending sites.  However, if you can survive without having to obtain a payday loan or an installment loan, you'll be much better off.
One thing's for sure: to get a traditional lender to lend you money, you need to have decent credit.
If you're getting a personal loan from a bank or credit union, you may be able to swing for a lower rate if you go by way of a secured loan.
Of course, you'll have to offer some form of security or collateral to back up your loan.  It could be your savings account, the title to your car, or your home equity.
4. Compare The Lenders And Select Your Preferred Offer
How do you go about comparing lenders?  Here's a list of items that can help you narrow down a personal loan lender that is appropriate for your need:
Let's face it:  because lenders have different criteria, different lenders may grant you different amounts of loans.  And just because one lender offers you more money than the rest doesn't mean you should grab it without thinking.
What you need to remember is that it will cost you more to borrow money and spend what you've already set aside.  If you can combine your savings with the amount you've borrowed to finance your purchase or expense, that may just be your best option.
Fees And Charges
The fee and charge structure are different for each lender in terms of their composition and amount.  Needless to say, some will charge more than others.  Be aware of what prospective lenders will be charging and how much, compare them and go for the lender that will give you the lowest fees in total.
Loan Terms And Conditions
The loan terms and conditions are also not standard among lenders – they tend to vary significantly.  Do they charge a fixed rate or is there an option for a variable rate?  Is there a fixed repayment term?  Is there an early payment penalty?  Find out every little detail of the loan you are planning to take out.
Legitimacy
Truth be told, you might encounter some fly-by-night scammers posing as online brokers or lenders.  Always investigate whether the entity you'll be dealing with is legitimate. Do some research and read online reviews; some people might report encountering problems or bad experiences with that specific lender.
There are a number of reasons for taking out a loan, but this can also influence the average loan amount. In this chart with LendingTree customer data, you can see that credit card refinancing has the highest average loan amount followed by debt consolidation.
5. Prepare to Apply
On top of these items, look for other consumer-friendly features:
The lender reports your payments to credit bureaus – If the lender makes on-time reports of your payments to credit reporting agencies, it will boost your credit score.  Tip:  All lenders that NerdWallet reviews do so.
Flexible payment features – There are lenders who will let you choose your payment due date or forgive an occasional late fee and even allow you to miss a payment in case of hardship.
Direct payment to your creditors – Some lenders will take the trouble of remitting the borrowed funds directly to your creditors.  This is a convenient service for borrowers who are consolidating debt.
Once the lender – the selection process is over, you'll need to provide the following documents to formally apply for the loan:
Identification – passport, driver's license, state ID or Social Security card
Verification of address – utility bills or a copy of a lease
Proof of income – W-2 forms, pay slips, bank statements or tax returns
6. Apply For Your Loan
It would be a good practice to read the terms of the loan offers and get answers to whatever questions you may have.  Specifically, watch out for the following:
Prepayment penalties – Most online lenders will allow you to pay off the loan early without charging you a prepayment penalty or exit fee.  So, make sure the lender spells this out in the terms.
Automatic withdrawals – Some lenders will require that your bank automatically withdraws your payment from your checking account.  In this case, it would a good idea to set up a low balance alert with your bank to avoid overdrawing your account and paying overdraft charges.
APR – You should know the total interests and charges you will have to pay.  Make sure that the lender gives full disclosure of the total cost of your loan including any origination fees and other charges that they figured into the annual percentage rate.
Whether or not your loan gets approved with be based on your personal information, incomes, credit history, and recent applications for loans or other credit accounts.
Here's what to expect if your application for a personal loan is declined:
You'll be told the specific reason or reasons you were declined. The reasons you may be declined include a low credit score, short credit history, or recent credit inquiries that resulted in a hard pull of your credit.
If the lender did a hard pull of your credit, your credit score may go down because of the loan inquiry. That's why many people who are seeking personal loans first look for pre-approval. Pre-approval generally consists of a company evaluating your application and informing you whether or not you would likely be approved for a loan. Pre-approvals are a good option because they notify you if a lender would not approve your application based on your information, without the credit score damage of performing a hard inquiry.
You may get approved with another lender apply with another lender to see if you get approved. You can apply again whenever you're ready, but it's best to wait at least 3 to 6 months before applying for a loan again.
Best Places to Get a Personal Loan
Sometimes you might need to borrow a little extra cash, whether your month is longer than your paycheck or an unexpected expense arises.
Although some lenders limit their lending to larger amounts, there are still many places you can go for a personal loan. However, make sure you can afford the loan. and carefully review the interest rates  – many lenders may charge very high rates.
Online lenders – Many Online-only lenders specialize in unsecured personal loans that you can use for anything. It's often easy to determine if you are eligible for a loan. It may take only a few days to submit the application and have the funds transferred to your bank.
Credit unions and banks – Personal loans are offered by some traditional banks and credit unions. While you can apply online, some institutions require that you visit a branch in person before the funds are released. Some institutions allow you to apply online but require that you visit a physical branch before releasing the funds.
Peer-to–peer (P2P), lenders – Online lending platforms connect borrowers and investors who are willing to lend money. These platforms often have low interest rates and offer a fast application process. Some P2P platforms do not offer small loans.

Don't Be Afraid To Ask Questions

If you've made the choice for the loan package you want, contact the bank directly to know firsthand what are the requirements for loan eligibility.

It might need a face-to-face meeting with a bank representative to discuss the materials, documents, and timelines of the approval process.  Banks have different requirements so it is important to know what they are so you can prepare adequately.

Take One Bank At a Time

This is important:  don't apply for a personal loan in many banks all at the same time.  You might be thinking that the more application you send, the bigger are your chances of getting an approval from two or more banks.

It's not really a very wise move.  Doing this will reflect during your credit investigation and banks may conclude that you are financially desperate – which is not good at all.  You are actually increasing your likelihood of getting declined.

Pay Attention To Your Debt-To-Income Ratio

The trick is to apply for as little amount as possible and be certain to report your actual income.  Never under report nor overstate.  Loan officers sometimes overlook a borderline credit score or one or two occasional credit indiscretions if your income is high in relation to the amount you want to borrow.

Unless the bank requires otherwise, provide them with your pre-tax earnings and be sure to include all sources of income.  When the lender does not prohibit it, you may include your spouse's income as well.

What we really want to say is, do not fall into the temptation of inflating your income or lying on a loan application.  If a lender does not ask for a particular document to prove your income level, there is a tendency to get a bit creative.  Just make sure that for whatever you indicate about your income, you can easily justify and provide evidence.  If you lie about your income, you open yourself to criminal charges especially if you are unable to pay back the loan that you obtained with a bit of deception involved.