Why It's Not So Hard To Get A Personal Loan?
If you're looking to fund a major purchase or you want to get your finances organized, you may have considered a personal loan.
Unfortunately, getting a personal loan seems quite hard these days. The main reason for this is that most personal loans are unsecured. This means you rely on your credit profile and history to qualify for the loan. This creates a greater risk for the bank. After all, if the loan is secured, they have the reassurance that should you default, they can seize your asset to recoup their losses.
With a personal loan, you will need to not only have to demonstrate that you have sufficient income and do not currently have too many credit obligations but also a good history of making payments on time as per their agreed schedule.
Fortunately, some lenders have more flexibility in their requirements, which means that you may not find it not so hard to get a personal loan after all. 
In this chart using TransUnion data, we can see that the number of individual personal loan borrowers has steadily increased:
Is it Hard to Get a Personal Loan with a 600 Credit Score?
A 600 credit score is classified as having fair credit. Fair credit could present some difficulties if you're trying to qualify for a personal loan, but there are some lenders that do have options for you. Since your score is under 669, you are likely to be considered a "subprime" applicant, which means that your account carries more risk.
For this reason, you can expect to pay higher interest rates compared to someone who has good to excellent credit. However, the lender is likely to have more relaxed lending criteria and may consider other factors in addition to your credit score. These include:
Your employment history: If you've been with your current employer for a significant amount of time, the lender will look favorably on this, as it suggests that you are a reliable and responsible person.
Your recent credit activity: Subprime lenders may take a closer look at your credit history to see if your recent credit activity suggests a lower lending risk. For example, missed payments or defaults can remain on your credit report for up to seven years, impacting your credit score. However, if these negative reports were several years ago and recently you've been managing your credit obligations well, it could help you qualify for a personal loan.
Ability to offer security: One of the best ways to get a personal loan with a lower credit score is by providing some form of security. As we touched on earlier, a secured loan presents less of a risk for the lender, so they tend to be more willing to approve your application. Many subprime lenders encourage the use of security, which can vary from a car up to an investment account or home, to secure a loan.
Co-signer: If you're not able to provide security, the lender may allow you to add a co-signer to your loan application. This needs to be someone with good to excellent credit and they will consent to taking financial responsibility for the debt, should you default.
Here are some of the lenders offering personal loans for 600 credit score:
Is it Hard to Get a Personal Loan If I Have Poor Credit?
It will be far more challenging to get a personal loan if you have poor credit. Since your financial situation and credit report is in a worse state than the scenario we discussed above.
There are lenders that specialize in poor and bad credit loans, but these tend to be very costly. You're likely to be far higher rates and many lenders may impose an origination fee and other charges on the loan account.
You also need to be wary of predatory lenders when you're in this category. There are many companies that provide false hope to those looking for a loan, which can end up being a very costly mistake. So, you will need to tread carefully.
How Do I Improve My Chances to Get Approved?
Fortunately, there are several things that you can do to improve your approval chances. These include:
Don't assume that all the details on your credit report are accurate and correct. If there are errors, they could be impacting your credit score. So, it is a good idea to request a copy of your latest credit reports and go through them line by line.
If you do see any errors, such as an outstanding balance that has been paid or an account showing as open, when it was closed, you can report these discrepancies to the appropriate credit bureau for correction.
This may seem a little out there, but if you've struggled with your finances, take the time to set a budget. 
This will determine how much money you have to meet your credit obligations and ensure that you don't fall deeper into debt.
Approximately 35% of your FICO score relates to your payment history. So, it is crucial that you concentrate on making all of the payments on your credit accounts by the due date every month.
If you do have any accounts that are overdue, you should aim to try and clear the outstanding overdue amount as quickly as possible. 
This will not only prevent additional late payments being added to your credit report, but it will also stop them from being passed to collections.
Approximately 30% of your credit score relates to your credit utilization rate. This percentage should be at less than 30%. 
So, if possible try to lower your credit card balances and it should provide a quick credit score boost.
How Hard Is It To Get A $50,000 Personal Loan?
There are a number of lenders that offer personal loans up to $50,000 or more, but the lender will need to check your credit and ensure that you have a low debt to income ratio.
Of course, if you have excellent credit, you are likely to find it easier to qualify compared to someone with fair or average credit. Not to say that there are no lenders who offer this large a personal loan to those with less than ideal credit, but you can expect to pay a far higher rate.
So, while you may be able to qualify for a large personal loan, you will need to think about whether it is the right financial product for you. You may be able to obtain a better rate and terms if you use a home equity loan or other product.
Is it Easier to Get a Personal Loan From an Online Lender?
Unless you have a well established relationship with your bank, you are likely to find it easier to get a personal loan from an online lender. The reason for this is that online lenders have geared their services towards processing loan applications online.
This means that you won't need to make an appointment to visit your local bank branch. You can simply submit the application form via the website and upload all the appropriate supporting documents.
Since everything is submitted online, you are also likely to get an approval decision on your loan far more quickly. Some lenders will provide a decision in a matter of minutes. You can also get pre-approval decisions from online lenders, so you can check if you qualify without impacting your credit score with a hard credit pull.
Online lenders also tend to be a little bit more flexible compared to the traditional banks. This means that if you don't have the ideal debt to income ratio, or your credit utilization is a little high, you may still qualify.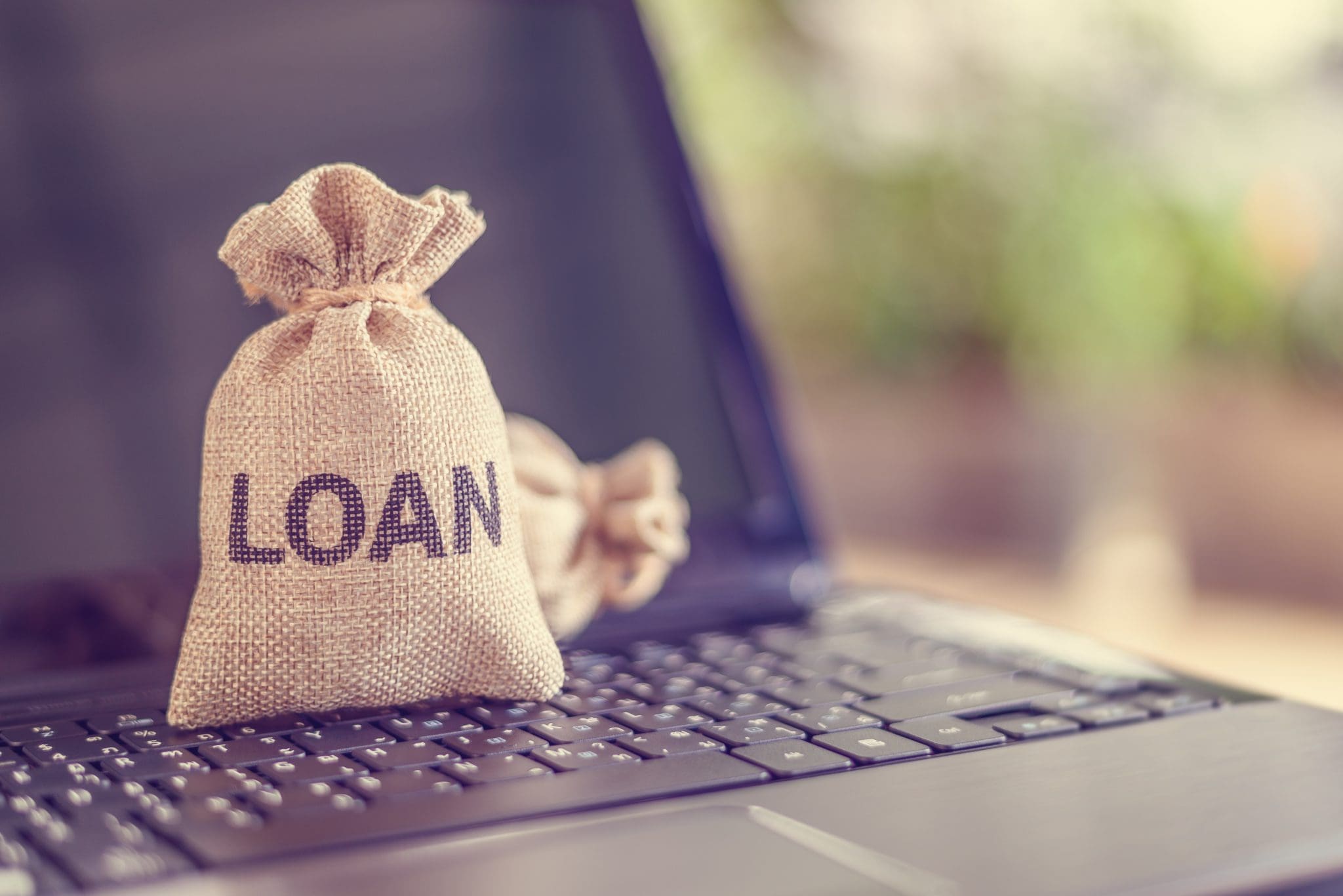 Banks vs Credit Unions: Where It's Harder To Get A Loan?
Many people find that credit unions provide an easier route to qualifying for a personal loan. However, there is a caveat; you need to be a member first. Since credit unions are owned by their members, rather than shareholders, they also tend to offer more attractive terms.
You don't need to worry if you're not already a member of a credit union. Some credit unions will open you an account as part of the loan application process. But, there are other credit unions that require you to be a member for a minimum period of time before you can qualify for a personal loan.
Personal Loan Alternatives
If you're not sure if a personal loan is a right option for you, there are some alternatives you may want to consider. These include:
Credit Cards: While not the ideal financial tool for carrying debt, many credit cards offer a 0% APR introductory promotion. This will allow you to enjoy a period where everything you pay into the account goes towards paying down the debt. Credit cards can also be a more flexible option. As long as you pay at least the minimum payment due each month, you can pay as much or as little as you like. Just bear in mind that the longer you carry the debt, the more interest you'll incur.
Auto Loan: If you need the funds for a vehicle, an auto loan is a viable alternative. Since the loan is secured on the vehicle, there is less risk for the lender, so you can qualify for a lower rate.
Home Equity Loan/Line of Credit: If you need a larger amount, a home equity loan or HELOC may be more appropriate. These loans offer longer terms, but since your home acts as collateral, your rate will be far lower than you can expect with a personal loan.