Your best options to get personal loans are traditional banks, credit unions and now, online lenders.  From any of these three sources, you stand to get a fair loan with interest rates that are within your means to pay.
If you have established a long-standing relationship with a bank or a credit union, they are your best option outside of 0% APR cards.  Depending on your length and quality of relationship with them, you may even qualify for special loans with special terms and privileges.
Here's a tip:  applying for an online loan is easier than what you may think.  If your bank's offer is not too friendly for your needs or if there are no banks near your place, you can just go online and fill out a form.
| Product | Benefits For Borrowers | Drawbacks |
| --- | --- | --- |
| Banks | Variety of loan options & terms | Higher Interest Rate |
| Online Lenders | Low rates, flexibility & digital experience | Lack of options, new lenders |
| Credit Unions | Accept less than perfect credit, physical branches | Lack of options, need to open account |
| Bad Credit Lenders | Accept poor/bad credit score | Very high interest, penalties |
In any consumer's life, there would always come a time when opting for a personal loan would be the prominent option.  Many personal needs may push the consumer in that direction: buying a new car, finance a wedding or a family vacation or even to consolidate several debts.
However, it is always important that before one gets into debt, to be thoroughly informed.  The market dangles many loan products tailored for different purposes and people in a variety of circumstances.  Understanding how they really work is the first step in the borrowing process.  Having that in mind, we are providing this guide to cover some important and extremely valuable loan facts.
 In this chart compiled with data from TransUnion and The Wall Street Journal, you can see that over the last decade the outstanding balances have increased from $49 billion to $156 billion:
There will usually be interest at an agreed interest rate and sometimes additional charges to cover the administration of the loan.  The contract will specify the specific terms and conditions of the loan – although the provisions might vary from lender to lender.  Every borrower must abide by the terms of the contract, especially on the repayment dates and interest payments.
Companies package their loans differently from each other but in general, there are just two main types: secured and unsecured loans.  The distinguishing factor is that in secured loans, the borrower provides an asset (usually his home) as a security for the loan. On the other hand, an unsecured loan is available to many people as long as they have a decent credit and are gainfully employed.
How Do Personal Loans Work?
The process of getting a personal loan has already evolved.  Some years ago, lenders would first want to know your credit score, look into your tax returns and find out your employment details.  After that, they would decide whether or not to give you a loan and at what interest rate.
Recently, a new crop of lenders has risen who have strayed away from the traditional path.  They now include factors like your SAT scores and social media accounts to evaluate if you can get a loan and how much interest to charge.  Significantly, this has made it easier to get a personal loan now than when credit unions and banks were the only options for borrowers.
In this chart compiled with LendingTree customer data, you can see that those with a 720+ credit score pay an average of 7.63%. At the other end of the scale, for those with a poor credit rating of less than 560, the rate shoots up to an eye-watering 113%.
Personal loans can vary in size (amount of principal) and term length (period for repayment).  Some loans can run for a full year while others (like payday loans) are usually due in just a few weeks after you borrow.  If you settle a payday loan within that tiny window of time, you won't have to pay interest but you need to pay the origination fee for your loan.
Some other forms of personal loans, including installment loans, begin to stack up interest on day one.  The monthly interest payment will depend on the size of the loan and the interest rate.  Some lenders will offer a lower interest rate if you opt for a longer term.
A good personal loan calculator can help you check where you can save money by computing which interest is cheaper between terms.  You can compare between the lower interest for a longer term and the higher rate for a shorter term.  The best rule, of course, does not borrow more than you can afford to pay off.
1. National Banks
You may have heard of these name brands when it comes to personal loan programs: US Bank, Wells Fargo, Capital One.  In fact, you may already have transacted with one of these banks.  That would make borrowing from them more attractive for you because you already trust them.
It's not just the big banks anymore where you should look into.  There are now some good online banks that offer nationwide service and provide a variety of loan products to choose from.
Pros
Big name banks can offer a ton of options.  You can have your pick of terms (length), fees, incentives and other offers.  You'll probably find it easier to choose a loan that really suits your needs and preferences.  What's more, these big banks have facilities that provide convenience for the borrowers such as online bill payment and a 24/7 customer helpline.
Cons
Big name isn't always synonymous with big service.  In some big banks, it may be difficult to talk to a bank manager or loan officer in person or by phone.  In some cases, they might refer your account to a low-level employee or an inexperienced bank agent.
These people may not have the authority or flexibility to grant exceptions or might have to follow strict rules and guidelines for credit scores and borrower eligibility.  You will find it more difficult to get a personal loan from them when you have fair to poor credit.
General Info and Conditions
Here's some other information about borrowing from a bank:
Banks typically demand higher credit scores from borrowers compared to other lenders. They gran about two-thirds of all bank personal loans to borrowers who have a credit score of at least 661 (See how to improve your credit score).
Many banks do not actually disclose credit score requirements but a few of them do. TD Bank is one of them who says that in their case, they will only approve personal loans of borrowers with a credit score of 680 or above.
Since banks conservatively lend to borrowers who they consider as less risky, they also tend to approve larger loans on the average.
2. Credit Unions
3. Online Money Lenders
Do you want to get a loan without leaving your bedroom?  You can get a loan real quick from an online lender – it's so fast that sometimes, the money is in your account the next business day.  However, there are many things to consider before taking such a loan.
Due to the cut-throat competition in the personal loan market, online lenders try so hard to distinguish themselves from traditional lenders.  Some of them have innovative lending guidelines that skip the traditional credit-scoring models or offer 'extras' like flexible payments, waived fees or schemes to lower interest rate during repayment.
Online lenders like Marcus and SoFi focus on strong-credit borrowers by offering high loan amounts and low-interest rates.  They normally consider credit scores of 690 to 719 as 'good' while a score of 720 and above is 'excellent' (See how your credit score is calculated).
Other lenders try to catch the borrowers with less than perfect credit.  Avant and LendingPoint are two of them.  Rates will be higher, of course, but it is easier to get an approval if your credit score is just 'average' (630 to 689) or 'bad' (300 to 629).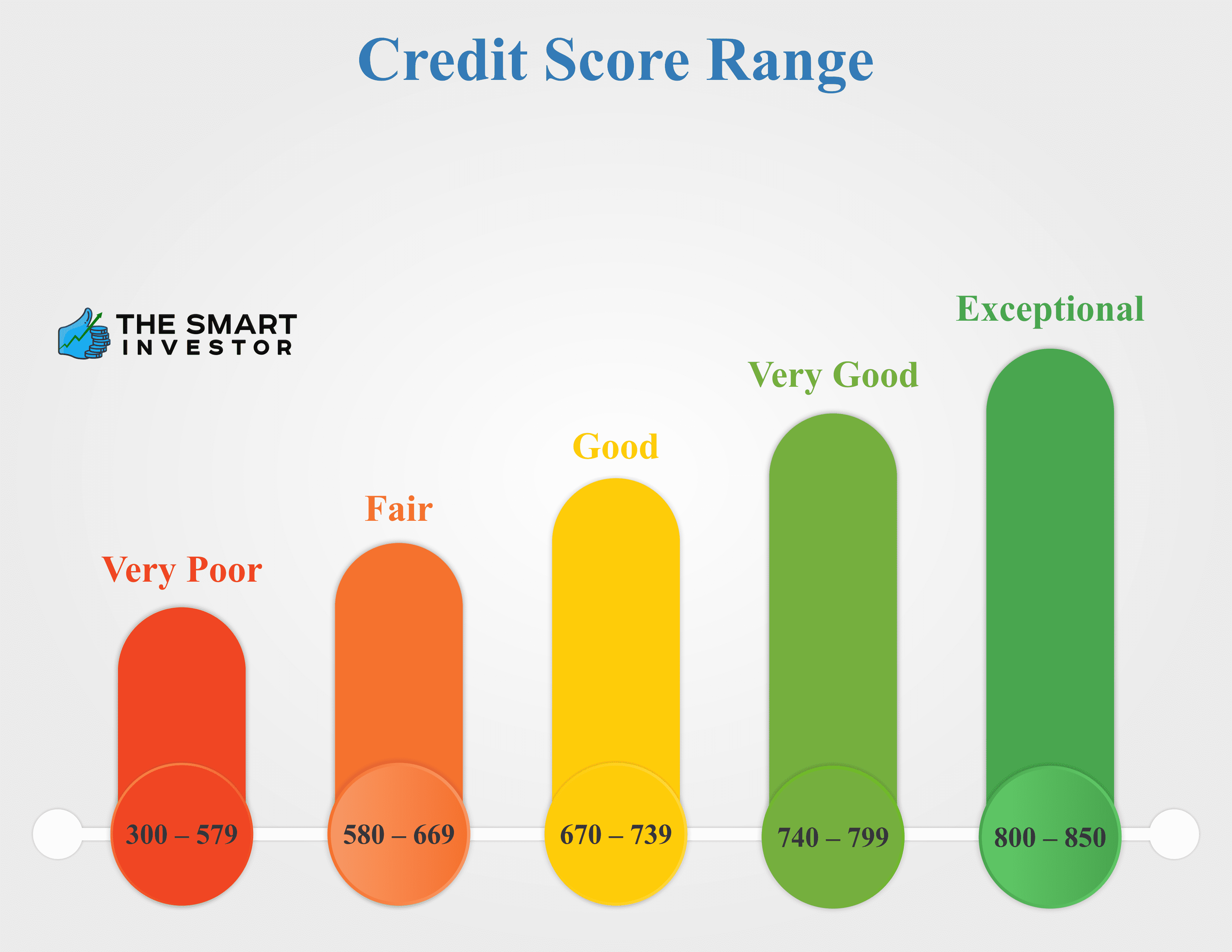 What About Bad Credit Borrowers?
Borrowers with bad credit can have these options:
Find an online lender that caters to borrowers with bad credit. Some of them will factor in non-traditional elements such as earning potential in their decision-making process.
Get a secured personal loan. In this case, you will need to put up security for your loan such as your car or a certificate of deposit.
Find a co-signer for your loan. If you have a friend or a relative with good credit, he may help you qualify for a loan or get a lower interest rate.  The catch is, your co-signor will have to pay for the loan in case you don't.
Pros
It's fast and easy plus there's not too much paperwork.  You just simply key in the information and wait for approval.  It's the best alternative for those with poor credit because these lenders positioned themselves to work with bad or no credit.
Cons
Some of these lenders may charge out-of-this-world interest rates.  Do not be surprised if you find that some charge 100% APR – or even more.  Once you are caught in, it can be very difficult to break out because the cost of the fee will keep piling up.  In many cases, it would be better to first exhaust all other options.
Benefits of a Personal Loan
Yes, they have high-interest rates but personal loans have their own advantages.
They build your credit portfolio. Personal loans are great in the sense that they can build and expand your credit portfolio within a short span of time.  They are also a good way to increase your credit limit since your credit limit is directly dependent on the health of your credit portfolio.  You can add to it positively by managing your personal loan properly.
They are faster to process. Personal loans are quite simple and do not require too many paperwork.  Many banks would even grant personal loans instantly for their existing customers with good credit history.
They are very flexible. Personal loans, by themselves, are flexible enough.  Lenders will not restrict you to use the loan amount in a specific way or purpose.  You can use it for supporting your business expenses, enjoy a vacation, pay for a wedding, buy something expensive, or renovate your house.  This flexibility makes it a popular choice for a number of situations, especially when unexpected items or expenses arise.
Personal Loans: The Impact of Coronavirus 
The COVID-19 pandemic in the US has had a devastating impact on millions of Americans. People have lost their jobs, had their hours reduced, or their salaries cut.The pandemic affected most things, regardless of the circumstances.
People will worry about whether they can afford their monthly personal loans due to their changing income. Many lenders are open to working with those who have been forced into difficult financial situations by the pandemic.
You might be eligible to get a payment vacation for personal loans, or to renegotiate monthly payments for a period of time until things return to normal.
Many lenders have increased their requirements for personal loans.Lenders will only give loans to a limited number of people.Other lenders offer personal loans for less than $1,000 to help people get through the pandemic.
Tips to Increase Your Loan Eligibility
If you are looking to boost your eligibility for a personal loan, there a number of changes you can make.
While some will be more difficult than others, it is important to know the key ways your application will be evaluated.
Boost your credit rating – Your credit rating is a key factor in any type of borrowing. Your credit score will influence the amount you can borrow and how much you pay. Do your best to improve your credit score. Lenders won't deal with anyone who is at high risk of not repaying their obligations.
Reduce existing debt – Before you apply to a lender, it is important to reduce any existing debt. To show that you have sufficient income to repay your personal loan, the goal is to increase the loan-to–income ratio. Lenders may be concerned if you have multiple forms of debt. They might question your ability to pay your monthly repayments due to other obligations.
Do not apply for multiple loans at once – When you apply for a personal loan, the lender will raise an inquiry at the credit bureau to assess your risk level. These kinds of difficult inquiries will be a part your credit report. This means that submitting multiple applications to the same lender at once can make you look desperate and could lead to you not being accepted.As they may consider you a greater risk, your chances of being rejected will increase.
Display all your income – When applying for a job, it is crucial that you show all income sources. Many people have side ventures or money-making endeavors that are important but not part of their main income. This income could help you meet your repayments.This is why you should inform the lender about your income so they can incorporate it into their overall assessment.
Do not try to get too much – It is crucial that you only view the amount that you need when you apply for a personal loan. Many people will seek to maximize the amount of a personal loan even though they don't need it all. Only apply for the amount you actually need. If you are certain that you can repay the loan in the shortest time possible, don't extend the payback period. If you request a lower amount of funds, lenders will be more inclined to approve your application.
Summary
Personal loans are unsecured fixed-term loans that can serve practically any purpose – pay for your wedding or honeymoon, remodel your home or fly to see the world.  Depending on your credit score, a personal loan may even have a lower interest than a credit card – although that is not the general rule.
However, they can still be a safer financial tool because it simplifies paying off your debt through equal installments each month.