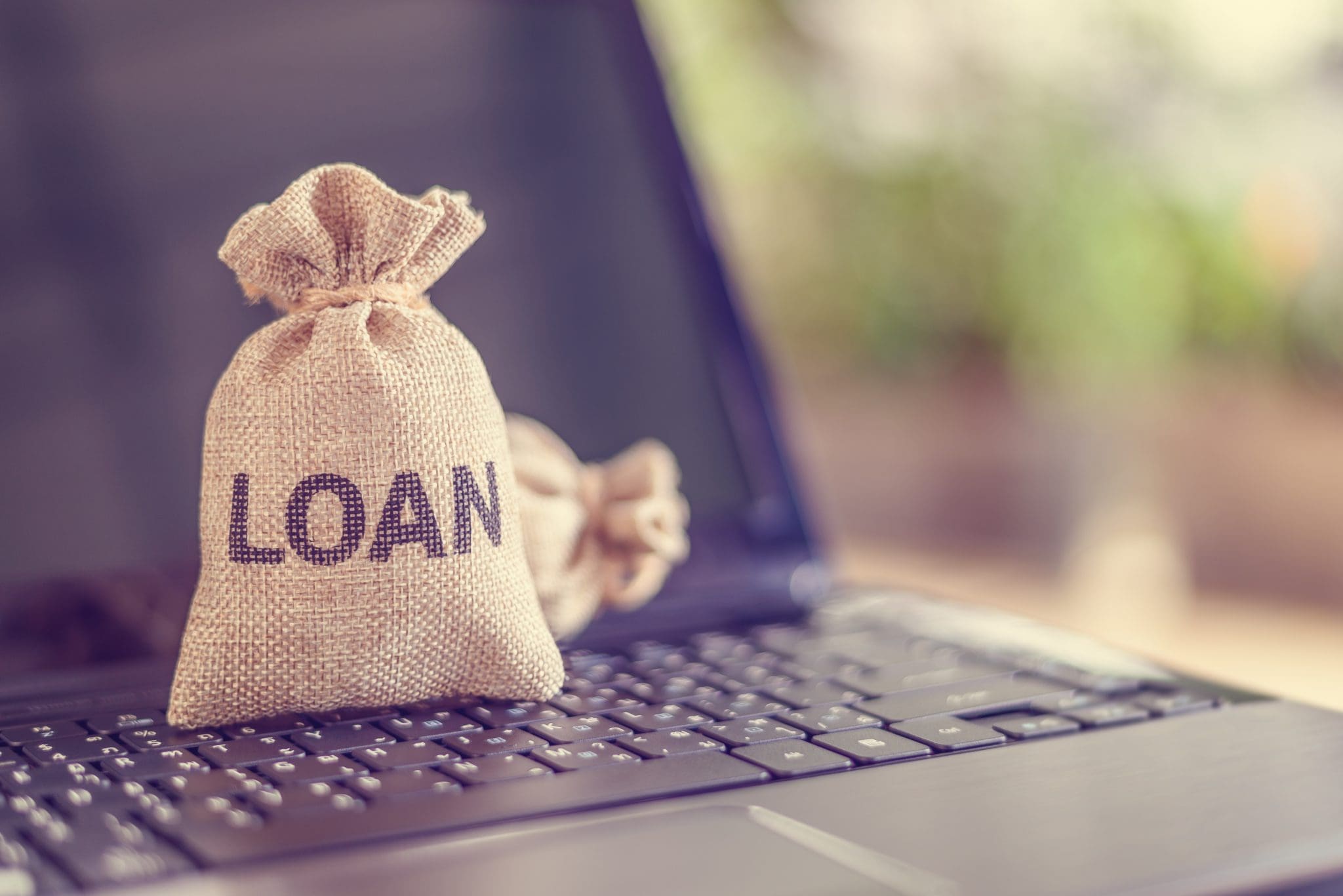 A personal loan is a flexible sort of financing that may be used for any reason, such as unforeseen costs, significant purchases, or debt consolidation. You return your loan in predetermined monthly payments with interest.
So, instead of gradually saving money for a much-needed home repair, you may take out a personal loan fast to fund the repair and then repay the loan in reasonable amounts.
Anyone can get a personal loan for any reason. Only whether or not you can pay back the loan is important to the lender.
A personal loan may be obtained for nearly any reason, but you can't use it to invest, make a down payment, or pay for school.
Lenders don't usually care why a borrower needs a personal loan; they're more concerned with whether or not they can repay it.
If loan providers desire, they can ask the reason on the application form, or the person managing your loan might ask.
What Can I Use a Personal Loan For?
There are many different reasons you would be interested in getting a personal loan, and some of these reasons make more sense from a financial perspective than others.
Taking out a personal loan might be a good idea for several reasons, including the following:
1. Debt Consolidation
You can get out of debt with the help of a personal loan, especially if you have a lot of credit card debt. It's a common reason why people get personal loans. If you have good credit, a personal loan will have lower interest rates than a credit card.
If you have good credit, this personal loan can help you save hundreds or even thousands of dollars by lowering the interest you have to pay.
For example, suppose you have a $10,000 credit card balance with an average APR of 22%, and you're making the minimum payment of $400 each month. You would need to pay off this loan in a staggering 184 months, and the interest alone would cost you $8,275.44.
Let's say you were approved for a $10,000 consolidation loan with an 11% interest rate. You could pay off this loan in only 60 months with a fixed monthly payment of roughly $217, resulting in savings of almost $5,200 in interest.
2. Medical Expense
Going to the hospital or getting sick can be expensive, especially since health insurance deductibles have increased significantly in recent years. You can use a personal loan if you are having trouble paying your medical bills.
A personal loan could help you immediately get the care you need and give you time to pay back your medical bills.
3. Emergency Expenses
Your emergency savings fund may cover unforeseen costs such as a family emergency or a costly auto repair. However, suppose you do not have enough funds to protect it. In that case, a personal loan may help you get through a difficult financial situation.
Many Americans do not have enough money to save up for an emergency. The Consumer Financial Protection Bureau surveyed consumers in 2022 and found that 24% of Americans have no emergency savings.
4. Home Improvement
Homeowners can utilize a personal loan to improve their property or finish critical maintenance tasks like plumbing or other replacement.
Personal loans are an option for those who do not have equity in their houses or do not wish to seek a home equity loan or a personal line of credit. Since personal loans are frequently unsecured, you are often not required to use your property as collateral, unlike home equity products.
5. Moving Costs
Moving can help you save on housing expenses so that you have more money for other things, like finding a better place for your family or seizing new employment chances.
A long-distance relocation might cost thousands of dollars, but local migrations are sometimes more expensive than most people think.
6. Buy a Car
You can get an auto loan if you want to buy or repair a car. You can also get a personal loan to buy a car. The interest rates on auto loans are usually lower than those on personal loans.
Still, they have secured loans, so your car is used as collateral. Suppose you're worried about being unable to make payments and having your car taken away. In that case, a personal loan might be a better choice.
7. Vacation
A personal loan might not be needed for a typical vacation, but what about a honeymoon or a luxury cruise? Personal loans can help you pay for your dream vacation.
Don't forget that you'll have to pay interest on that loan long after your trip, so think twice if it's the right thing to take a personal loan for.
8. Wedding
Weddings are expensive, and you may need to come up with the funds to pay for your big day. If you do, a personal loan might be a cost-effective way to meet wedding expenditures.
But like with holidays, you should borrow as little as possible since you don't want to start your married life in debt.
What You Can't Use a Personal Loan to Pay For?
A personal loan may be used for anything, including weddings, vacations, medical expenses, emergencies, and more.
However, there are several costs that a personal loan cannot typically cover. Utilizing a loan for unlawful activities may result in the lender asking you to return the whole amount plus interest immediately.
Besides illegal activities, here are some of the reasons you cannot get a personal loan for:
There are a few personal loans that can be put for one's education, but the vast majority of them cannot. It all boils down to which lenders comply with the standards set forth by the federal government regarding loans made for educational purposes.
Getting the money for a down payment on a house can be challenging and sometimes feel like a long way away. It might seem easier to borrow the money and pay it back in small amounts every month, but most personal loans won't let you use the money for your down payment.
The rules for using a personal loan for business expenses can vary from lender to lender, just like the rules for using a personal loan to pay for school. If a lender doesn't limit how, you can use their loan for your small business, you can use the money for anything your business needs. But some lenders won't let you use their loans for business costs.
Personal loans may cover most expenses, but not all of them. Personal loans are frequently used for debt consolidation, home upgrades, and major purchases. Still, they shouldn't be utilized for investing, down payments, or education expenditures.
How Can The Lender Verify My Loan Purpose?
The process each lender uses to evaluate a borrower's creditworthiness is unique. The credit reports, credit scores, income statements, and other records about the borrower's financial status may be examined by lenders. They also take into account details regarding the loan itself.
Lenders typically do not place a great deal of importance on the borrower's stated reason for needing the personal loan; instead, they are more concerned with determining whether or not the borrower will be able to repay the money.
If the loan providers so want, they can inquire about the reason for the loan on the application form, or the person in charge of monitoring your loan could ask about the reason for the loan.
How to Use Personal Loans Wisely?
Knowing how to use a personal loan well and when to stay away from them can help you meet your needs in a big way. It can also help you get out of financial trouble and closer to your goals. But getting there takes discipline and good money habits.
In terms of benefits, personal loans for debt consolidation may have a longer repayment period, making it easier for debtors to repay. This might also imply that the quantity of money owed is substantially less.
While the situation is changing between people and the priorities of one aren't similar to another, there are cases when it may not be a good idea to take out a personal loan.
| Good Uses Of Personal Loans | Bad Uses Of Personal Loans |
| --- | --- |
| | |
| | |
| Payoff Debt/Consolidation | |
Here are some things to consider if you would like to use it smartly:
Don't take out more money than you can pay back: The first and most important rule of responsible borrowing is one that our parents and grandparents instilled in us from an early age: never spend more than you earn. Take out a loan that you won't have any trouble paying back.
Taking out a personal loan for a vacation/fun: Because of the high interest rate associated with the personal loan, you should avoid using it to pay for entertainment or luxurious items. When you do so, you put your financial well-being at jeopardy.
Consolidation with a lower rate: If you are having trouble paying off your credit card debt and other bills, you might want to consider combining the loans into one with a reduced interest rate. You can use a personal loan for that.
Keep the loan term as short as you can: You will pay less interest if you take out a loan for a shorter period of time. Everything will be paid for more quickly. As a result, it will take you less time to pay back the loan. Even though the interest rate will be decreasing over time, you will still have to pay more throughout the course of the loan.
Try to search for cheaper rates: By looking at what different lenders offer, you can compare their interest rates, fees, and other terms. Many online lenders will even let you check rates with a soft credit pull that won't hurt your score.

Medical bills: Even with insurance, unpaid debts from emergency medical costs may result in bankruptcies and adverse credit reports. This is why getting a personal loan for medical expenses is one of the wisest uses of money.
Emergency: When big things happen in your life and you need money for a big one-time expense, a personal loan may be the easiest and least expensive way to get the cash you need. Even if you already have some or all of the money, you won't have to spend all of your savings to pay for the expense or make the purchase.
To pay off credit card debt: Personal loans can save you money and improve your credit. If you have credit card debt and spend close to your limit every month, lenders will consider you a higher risk. Using personal loans to pay off credit cards can help credit usage.
Knowing how to use a personal loan well and when to stay away from them can help you meet your needs in a big way. It can also help you get out of financial trouble and get you closer to your goals. But getting there takes discipline and good money habits.